Every website requires a domain name before it goes live. As a website owner, you need to buy a domain name via domain registrars. It is easy if you have a domain as you will only be required to transfer the domain to a new registrar. Domain registration is something simple and anyone can do it.
There are factors you need to consider before purchasing your domain; your budget, the purpose of your site, availability of social media usernames for your domain and your needs are some of the things you should look at.
Maybe it's something obvious, but it's also useful to choose the best hosting for your site. We also choose providers that have cheap domain registration and offer premium domains for more affordable prices.
What will you find on this page ?
Cheap domain registration
Best places to buy domains
Free domain registration* (some)
Providers with great reputation in the market
Domain and hosting, yes most of them offer this
Affordable web hosting services
8 Best Cheap Sites for Buy and Domain Registration 2023
The following are Best Sites to Register and Buy Domains.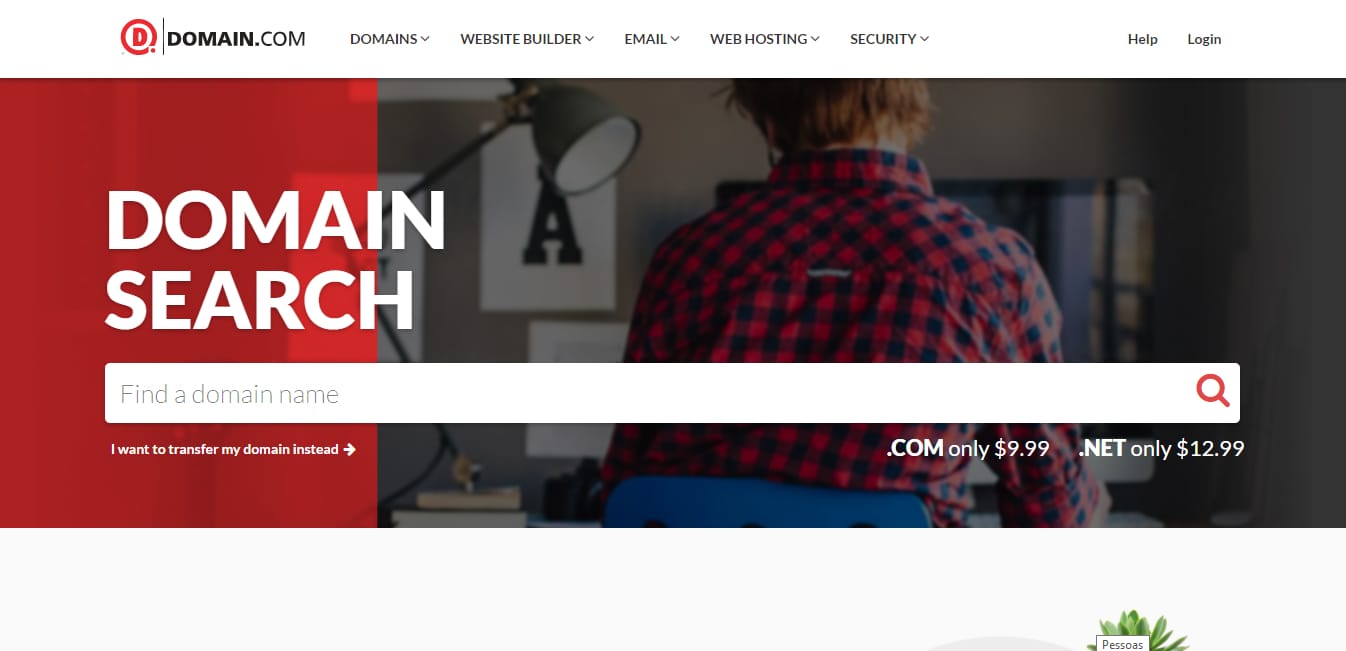 Affordable Domains
Website Hosting & VPS
24/7 Support
DNS Management
Premium Domains
Domains Privacy / SSL Certificates
Price : start in $ 9.99 / Year
Founded in 2000, the site charges $9.99/year for .com sites and $12.99/year for .net sites. Other than providing domain names, the company also offers other services like web hosting, custom email, web design, SSL certificates, VPS hosting, and online marketing. You can also get WordPress hosting, VPS hosting and shared hosting plans from Domain.com.
One advantage of working with this company is that the client gets at least one free domain name together with marketing tools, never-ending disk space, SSL certificate and solutions for eCommerce.
The company has a 24-hour customer care support that can answer any question you have. Their Frequently Asked Questions page is also helpful as it contains basic questions a lot of site owners ask.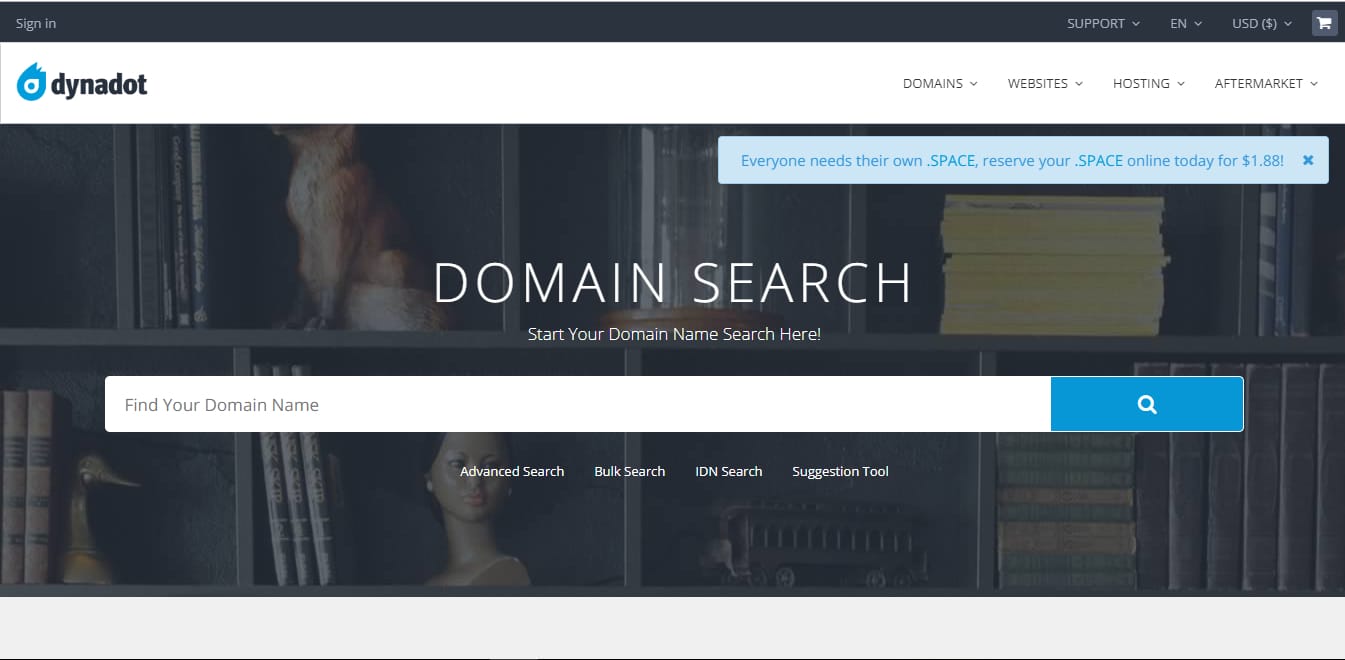 DNS Management
Domain Parking
Free WebSite Builder
Email Hosting, VPS & SSL
Large Variety
Various Tools
Price : start in $ 0.99 / Year
Dynadot has a distinct and easy website builder that has responsive templates. The company has different charges for all the domains for sale. Dynadot charges $7.99/year for .com and .shop, $3.99/year for .cloud, $3.85/year for .life, $2.99/year for .best and $0.99/year for .top. The ICANN-accredited site is among the best domain registrar and web host. It was founded in 2002. Dynadot's interface is simple and easy to navigate.
You can choose your domain within a few minutes without a struggle. Dynadot is favorable to clients who already have a domain but are looking to renew it. It will be affordable to transfer your already purchased domain to Dynadot.
The company's marketplace listing is clear and easy to follow. The company has advanced SEO tools enabling your site to be easily seen by web crawlers and search engines. Dynadot's social integration tool will aid social sharing on your site smooth.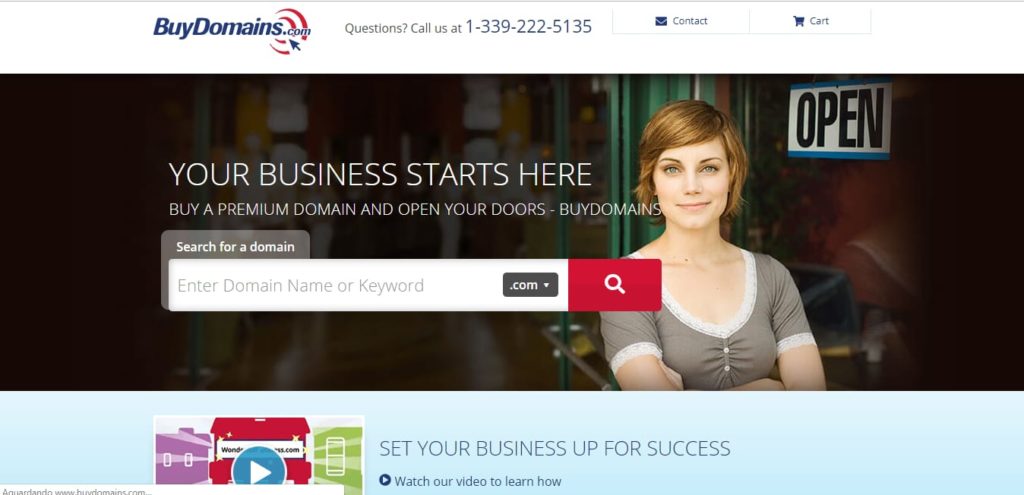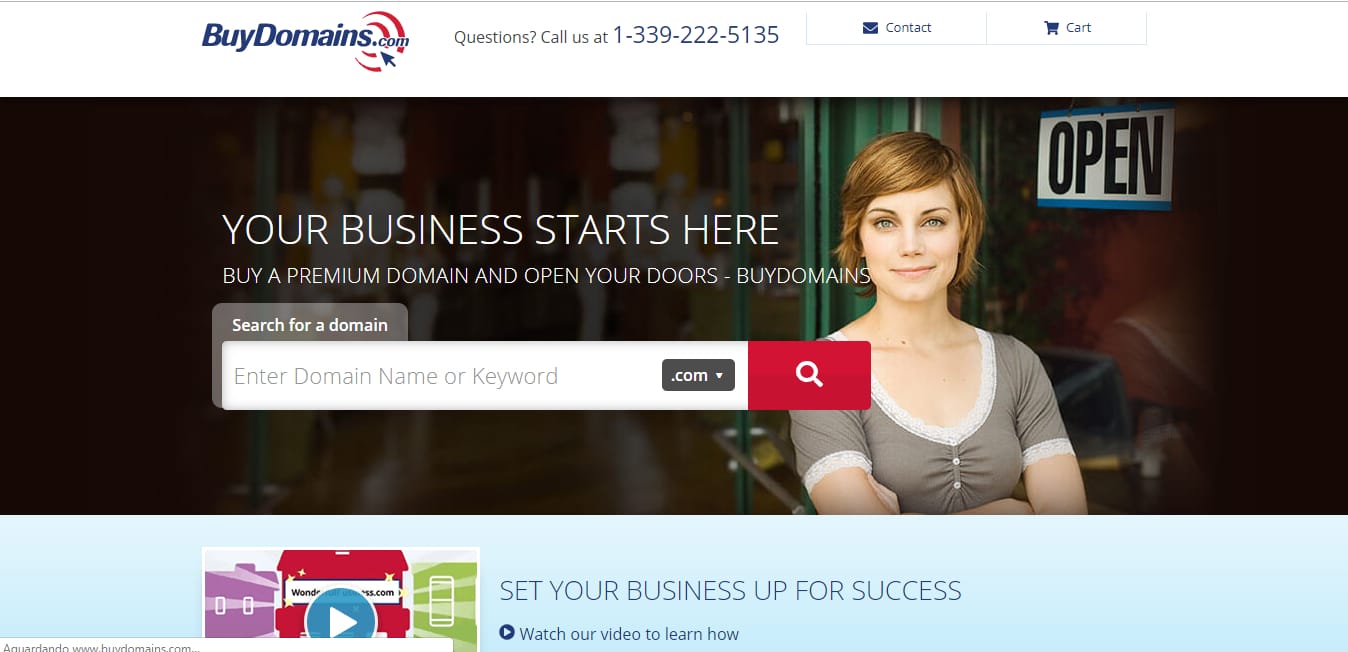 Top Premium Domains
All categorized
Marketplace
Great reputation in the market
Excellent for Entrepreneurs
Price : There is no specified value
The company is known as a premium domain provider. Purchasing a domain from them will ensure that you are easily found by your target audience. Buydomains.com has been existing for two decades and has an impressive pricing list.
It is easy to purchase a domain name as all you need to do is type a keyword or domain on the search bar located on the home page. The results page will filter the name you chooses by either by price, Top Level Domain (TLD) or any other feature. You should click on "Request Price", "Buy Now", or "Make Offer."
to request the price for Premium domain name. Some domains have the 'Request Price' button instead of showing the current price because certain domains often have a value-increase over time.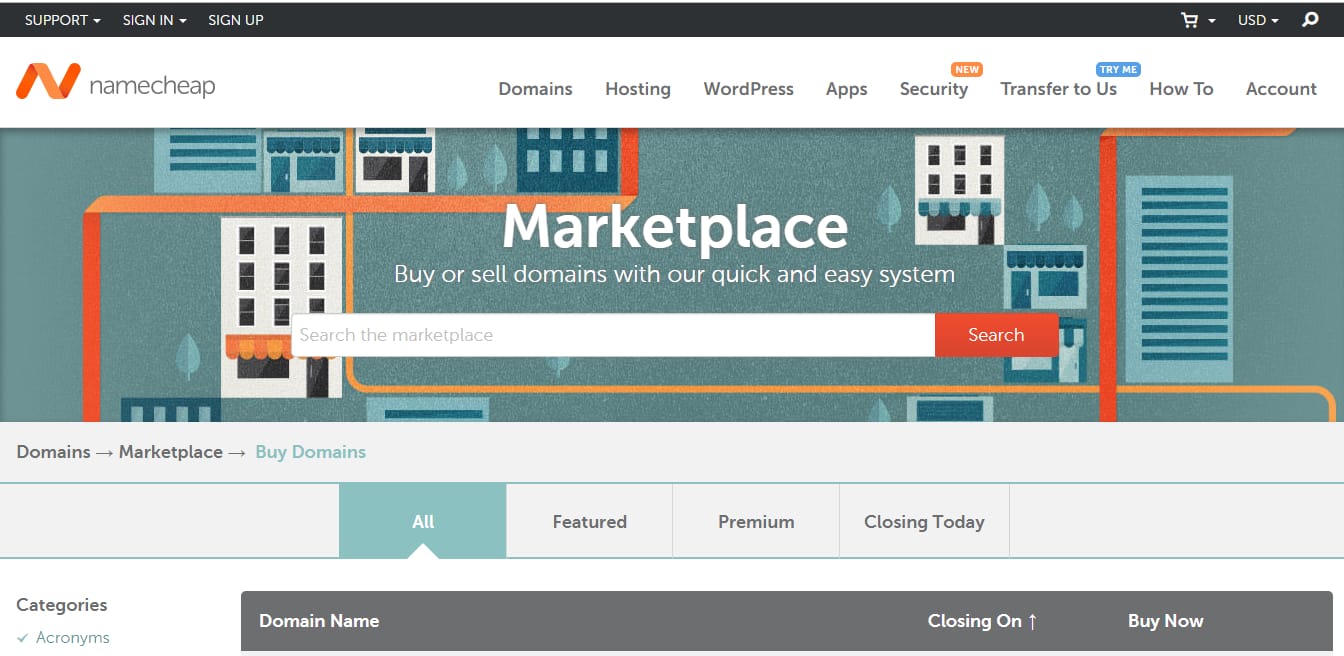 Cheap Domains Name
Web Hosting, VPS, Dedicated Servers
Marketplace for buy & sell domains
Great variety
PremiumDNS, SSL, VPN
24/7 Support
Managed WordPress
Price : start in $ 8.88 / Year
The NameCheap sells domain names, domain registration and SSL encryption for clients who want to tighten the security of their domains. Namecheap offers a free DNS service and WHOIS protection at an affordable price. The company charges $8.88 for a limited time. Pay the$10.69 on an annual basis to have a stable domain and privacy protection for your Whois information.
NameCheap's VPN service enables you to alter your virtual location, transfer data and stream the internet fast. NameCheap has the two-factor authentication feature for extra protection of your account. Their SSL tools range from basic to advanced, from single- to multi-domain. You can contact support through a 24/7 live chat.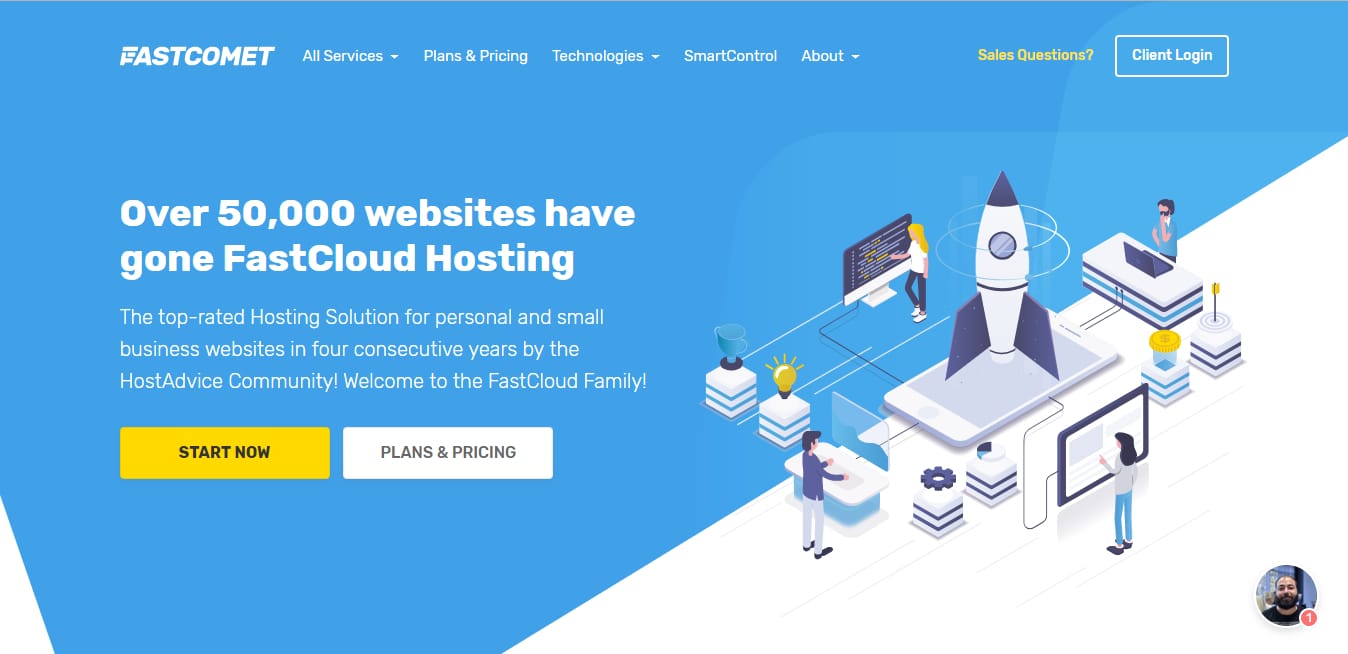 Free Domain Registration *
Free Domain Tranfer
45 Days Money Back
DNS Management
24/7 Human Support
Cheapest Web Hosting
Price : start in $ 2.95/Year
FastComet has three domain plans; StartSmart that starts from $2.95/month, ScaleRight starting from $5.95/month and SpeedUp starting from $9.95/month. Important features with FasttComet include daily backups, cPanel & Softaculous, Free Cloudflare CDN, BitNinja Server Security, Unlimited FTP Accounts, sub-domains, and databases.
The company offers multiple PHP versions and allows free website transfer. FastComet let's encrypt SSL. Buying the StartSmart plan will have you get a free domain for life. FastComet maintains the same prices, from the time you sign up till the end. You can contact support at any time of the day.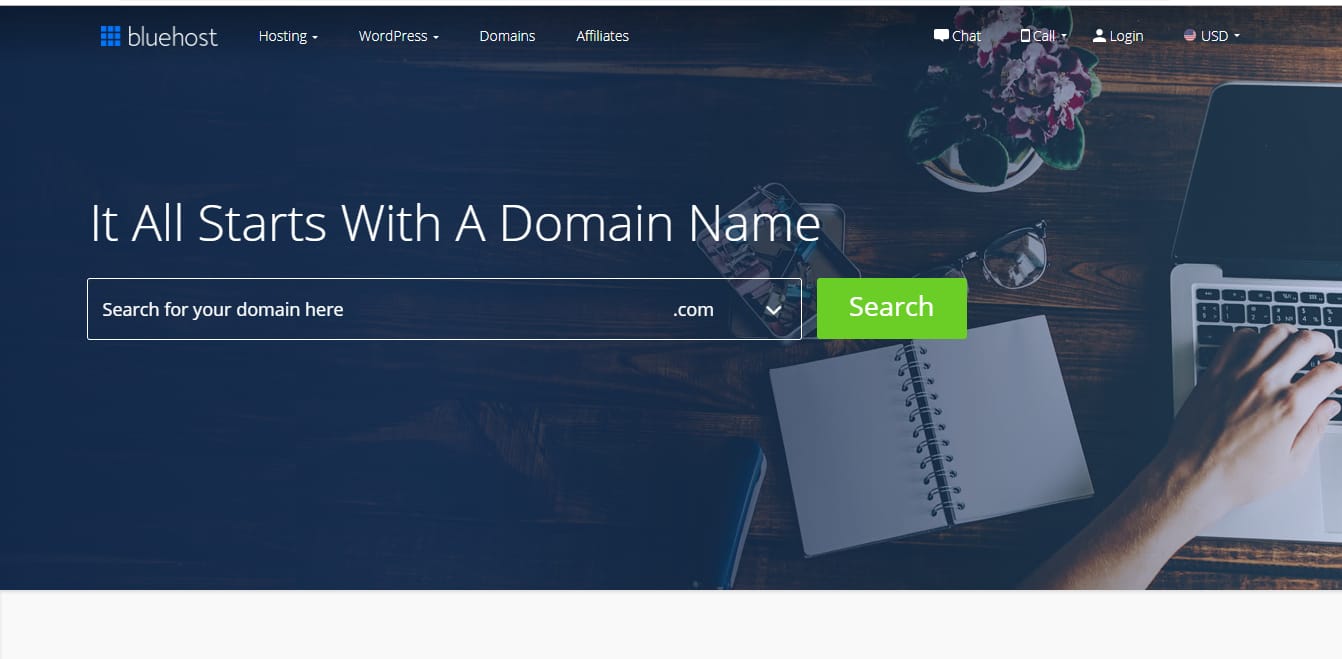 Free Domain for 1st Year *
24/7 Support
30 days money back
Free SSL
Recommended by WordPress
Website Hosting, VPS, Dedicated Servers
Price : start in $ 3.95 / Year
Bluehost web hosting offers a free domain for the first year with a free SSL certificate. The starting amount is $3.95 per month for the Basic Plan, $5.45 per month for the Plus Plan and the Choice Plus Plan, and $13.95 per month for the Pro Plan.
The Basic Plan comes with 1 Website, 50 GB SSD Storage, Unmetered Bandwidth, Standard Performance, a single Included Domain, 5 Parked Domains, and 25 Sub Domains.
The other three plans have unlimited websites, unlimited SSD storage and unlimited domains, parked domains, and subdomains. The marketing offer for the three plans is $200.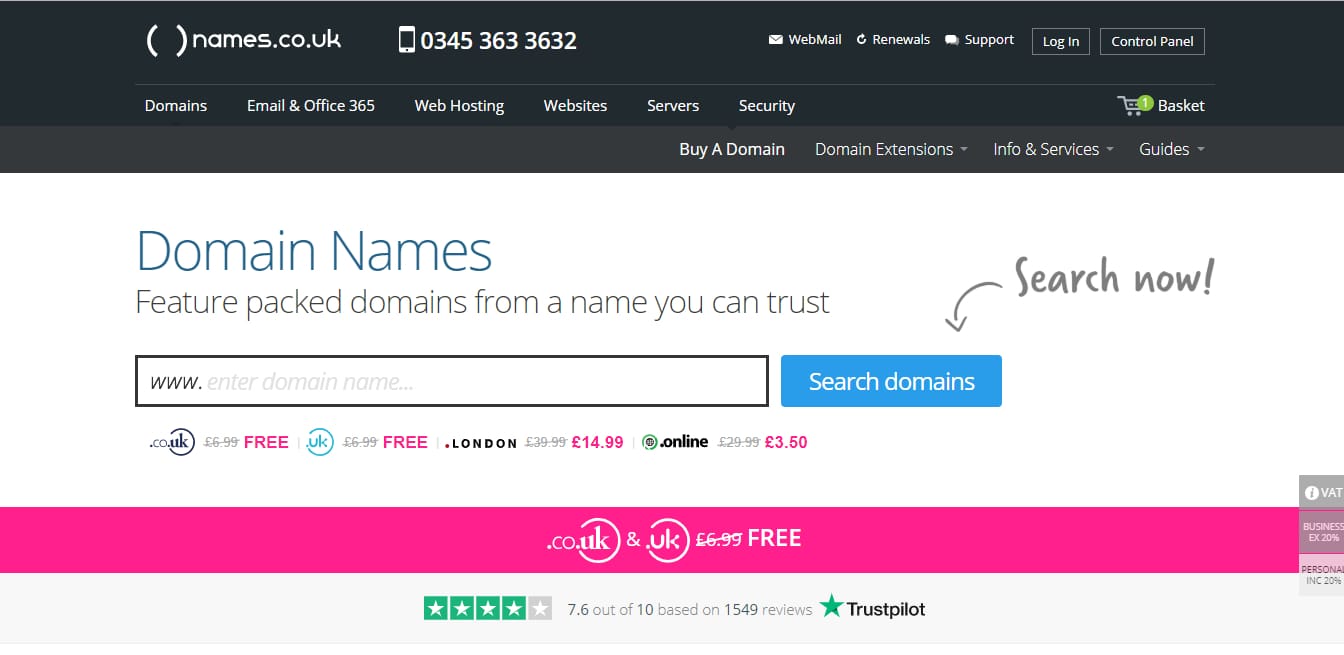 Free Domain .uk *
Marketplace
Fast Domain Transfer
SSL & Sitelock
Website Builer and Hosting
24/7 Support
Price : start in £ 1.99 / Year
Buy a domain from names.co.uk for .com at a price of £1.99 for the first year no matter the period you register. The amount paid for . London is £14.99, and £3.50 for .online. Other than web hosting, names.co.uk creates professional emails which are personalized to your liking and make your business look professional.
The customized emails made by names.co.uk protects you from viruses, spams, and annoying advertisements. Customized emails have three plans; Starter with a mailbox size of 5GB which goes for £2.99/month, Professional with a mailbox size of 15GB that goes for £2.99, and Exchange Plan with a mailbox size of 50 GB that goes for £5.49. The company also offers a website builder.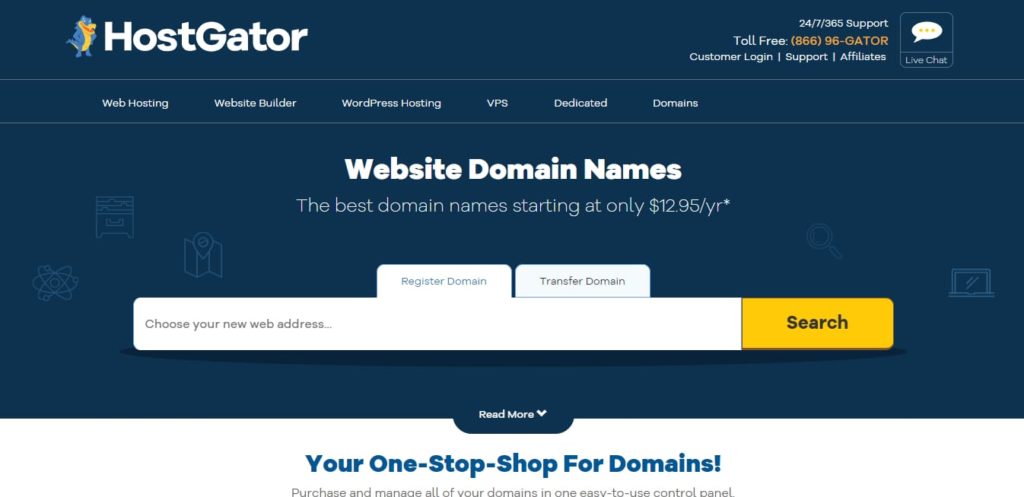 Free Domain Tranfer
Website Builder
VPS & Dedicated Servers
24/7 Support
Easy Management
Domain Locking
Price : start in $ 0.95 / Year
HostGator is predominantly a website hosting provider founded in 2002. Other hostings done by the company include cloud hosting, WordPress hosting, reseller hosting, VPS hosting, dedicated hosting, application hosting, windows hosting, and Website Builder.
The price for a website builder is $3.84/month, $5.95/month for WordPress Hosting, $29.95/month for VPS hosting, and $119/month for dedicated hosting. The latter gives you total control, full management tools, and ideal performance.
Other services offered by HostGator include CodeGuard, web design, PPC and SEO. You can also transfer your existing sites with HostGator. Domain registration is swift with HostGator.
What is domain registration ?
If your idea is to create a website, surely you will need a domain. So basically domain registration is the act of reserving a name on the internet for your site. Usually a domain name is "rented" for a year or more depending on your choice and renewal is required before the expiration date.
Here you can choose from extensions like .com, .net, .org. Well, as you may have seen the .com extension is the most used on the internet and we recommend choosing this. You can also choose domains referring to your home country such as .us, .in, .uk. The latter can be useful if you are focusing on only one country or if your strongest brand is in your home country.
Some bloggers and companies choose to host their site on a subdomain, such as example.wordpress.com or example.blogspot.com. But if you are serious about your online or physical business, we recommend you register a domain name. This makes your site much more professional as it will not be using the name wordpress.com and others. This would look similar to our site, example "www.wponeapp.com".
Cheap domain registration
If you looked at the prices of these providers on our list, you certainly saw that their prices are quite reasonable. And some offering big discounts like Names.co.uk, which offers free domain name for .uk extensions. But companies like FastComet offer free domain forever if you host your site with them. So on this page you can find the best and cheapest domain registration services.
Is There Free Domain Registration ?
Well, short answer is no (us here at WPOneapp we didn't find a free service). But there are many web hosting services that offer free domain forever, if you choose to choose them when hosting your site. FastComet, for example, offers this type of "promotion", which in my opinion is very affordable because its services start at just $ 2.95 a month.
Now if you are looking for premium domains, you will surely have to shell out a considerable amount, depending on what type of domain you choose.
Buy and Register your Domains
Well, as you saw on this list there are excellent places to buy and register domains. Sites such as NameCheap, are great places for this, offering a number of tools to facilitate the purchase of domain.
For those looking for premium domain names, Buydomains.com is one of the best places for this (alias this is their specialty.
But for most of us, good website hosting + domain, will do a beautiful job. That's why we also point out companies such as HostGator, BlueHost and FastComet. Alias the latter offers free domain forever, should you acquire any of your hosting plans.
So this was the list with the best accessible domain registrars. Any doubts comment below.
---
Icons made by Freepik from www.flaticon.com
Another subjects