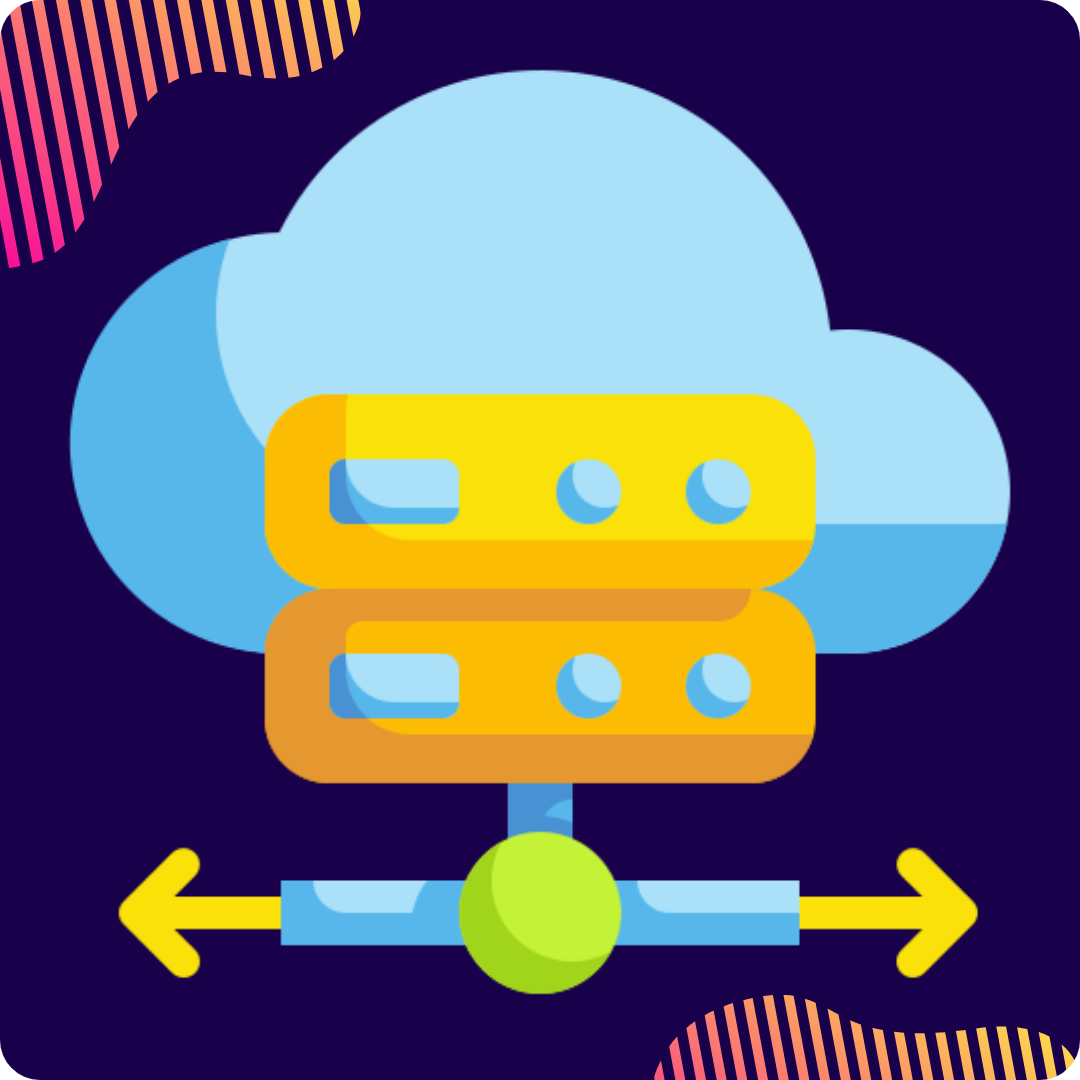 Cloud computing is made possible by among other key components, the cloud servers. A cloud server is basically a logical virtual private server that is built, hosted and finally, operated via the cloud hosting platform and this is done over the web.
The only difference between that virtual cloud server and the physical servers, we are so often accustomed to, is that the data is stored and can be retrieved with remote access.
Cloud computing enables a centralized administration of IT resources in a firm where all the maintenance and upgrade IT routines are performed remotely and automatically by a single web hosting solutions provider.
Merits
Cloud computing exponentially improves business efficiencies
It improves the revenue earnings
It enhances your company's and businesses security
Has excellent returns on investments
Provides users with flexible and customizable options
It allows enhanced mobility
Makes data recovery possible
Best Cheapest Cloud Server Providers – Windows & Linux
Here's the list of the most affordable Cloud Server providers (Windows and Linux OS), check out: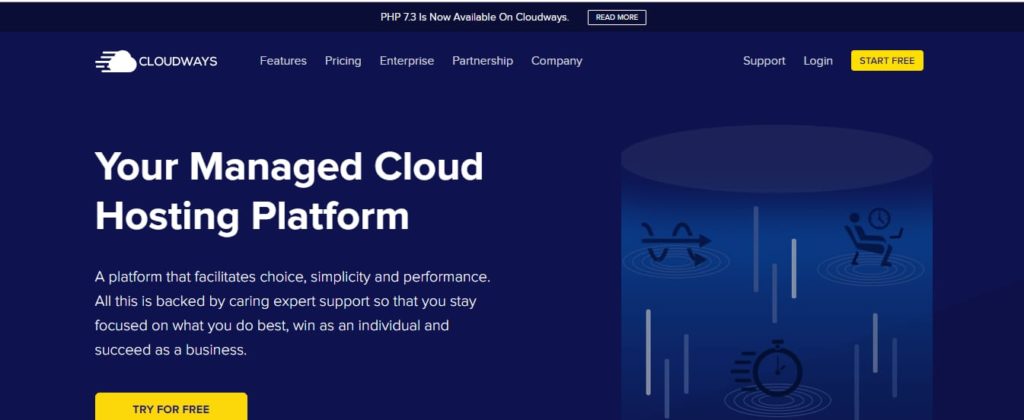 Access to 5 cloud providers
CloudwaysCDN
HTTP/2 Supported Servers
It supports all PHP apps
User gets unlimited applications
Free Trial
An innovative control panel
24/7 Live Chat
Starting off our list of the top 8 most outstanding cloud hosting services providers is the web hosting platform named Cloudways. Here a sneak insight of what customers expect dealing with the Cloudways. The platform offers its clients simple and functional hosting performance services necessary for spurring growth and success in a business.
Users on the Cloudways platform don't have to worry about losing their valuable and irrecoverable data and info. The hosting platform assures all its users of a seamless functioning defined by managed backups and other the outstanding customer care service the company has.
Other benefits include : you can go live with your app in seconds; quick and easy scaling for success; crowdsourcing with app development is made easier
Prices :
The least priced pricing program by Cloudways starts at $10 p.m. For $10 you get a RAM of 1 GB powering the single core processors. Users get a total storage capacity of 25 GB for using the 1Terabyte bandwidth. The most popular package goes for $42 p.m.
24 / 7 Fully Managed Support
Highly Scalable Cloud Hosting
1 Click Script Install like WordPress, Joomla, Magento Support
Servers in various locations around the world
Windows & Linux
30-Day money back guarantee
Accuweb hosting is an international web hosting company with over a decade of experience in this market. The hosting company has a fairly large customer base. One of the highlights of this provider is the amount of services and options for their products. It is also evident that the company has servers in many parts of the world, covering almost every continent. Here you'll find VPS servers, Cloud, dedicated servers, resellers, shared hosting, WordPress and more.
For Cloud hosting, Accu offers Linux and Windows with a slight difference in their pricing. There is also the option of Cloud VPS, offering you the choice of server location from 15 different locations around the world.
Prices :
Your Cloud hosting starts at $ 4.79 per month (Linux) for the 3 year plan. Cloud VPS servers are offered starting at $ 9.99mo, and come with 1GB RAM, 40GB Storage and 1TB bandwidth.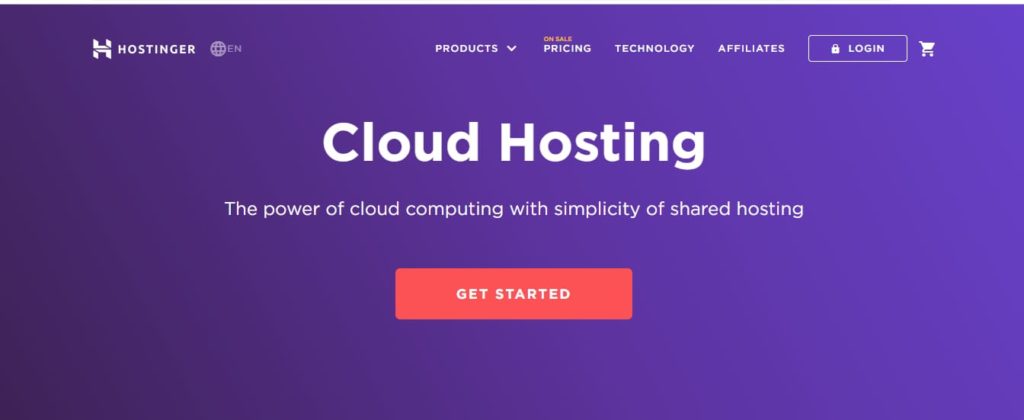 Guaranteed 99.9% Uptime
Fully Managed
3x More Speed
30-Day Money-Back Guarantee
Free Domain Registration
Dedicated IP and Resources
Hostinger solutions has ranked in the top nine list of leading web hosting companies for close to a decade. The company offers an intuitive web hosting and managing platform that is absolutely free to use.
Hostinger with its Cloud platform, guarantees hosting up to 3x times that other providers and with dedicated resource for their servers.
The users get an disc space from 40GB and unlimited bandwidth allocation with their hosting accounts. The custom package comes inclusive of a free domain name, a Cpanel user interface.
Prices :
Hostinger has a great offer for its Cloud servers, starting at $ 7.45 / month (already with a 74% discount). Its simpler plan comes with unlimited traffic, 40GB of storage, 3GB RAM and dedicated IP address.
---
Kamatera (Windows & Linux)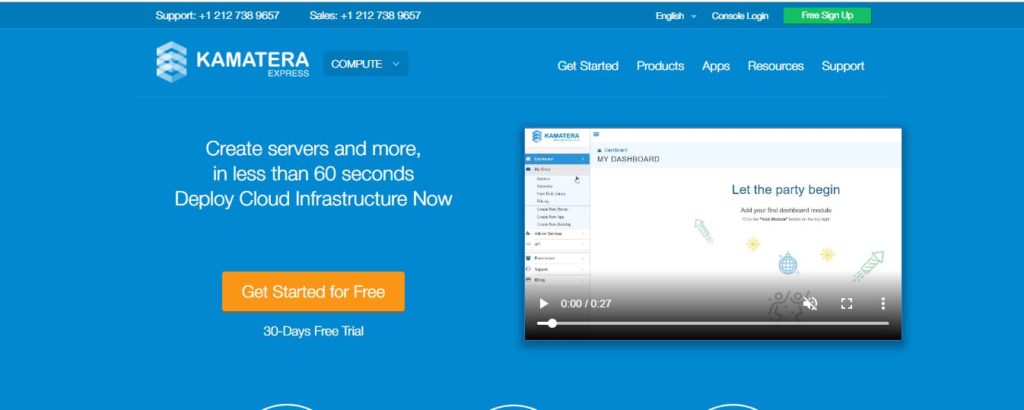 99.95% up-time guaranteed
Guaranteed Dedicated Resources
13 data centers across 4 continents
Premium Human Support 24/7
Simple Management
Windows & Linux operating system
Fastest Intel Xeon Gold Processors
Free Trial
Kamatera is a sure feature in the top 8 list of leading Cloud web hosting solution companies. After all Kamatera has continued to scoop unending professional awards and other accolades for its impressive customer care support team that works on an around the clock basis.
Kamatera helps the clients to efficiently manage their cloud servers by performing essential tasks like, installing robust firewalls and load balancers.
Choose Kamatera for quick, flexible and reliable web hosting solutions. The company's platform is remarkably user friendly and easy to configure and use.
The hosting solutions company offers the customers the guarantee that in case their data and info ever gets infiltrated, then they most certainly will get all of the data and info recovered.
Prices :
Kamatera offers its customers a free one week free trial basis package when starting out. After that, interested customers get to pay rates as low as from $ 4.00 per month.
---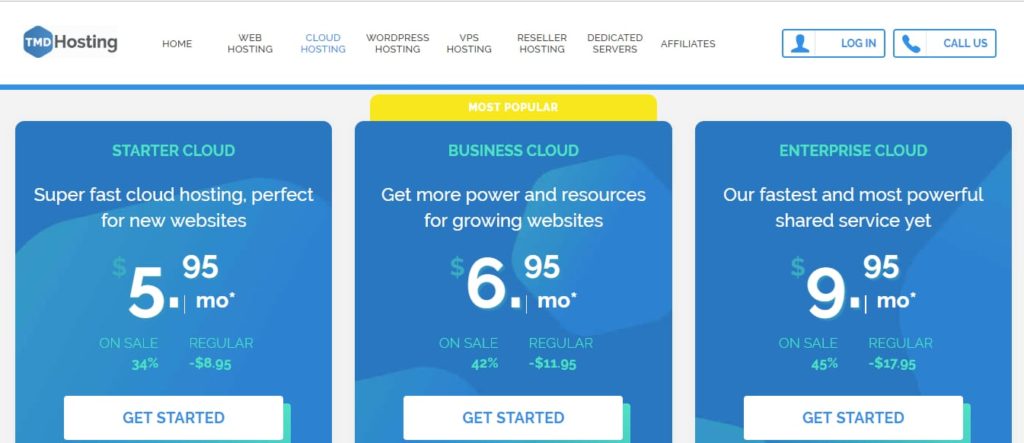 Unlimited Bandwidth
Premium Support
Free cPanel & Domain
60 days Money back guarantee
Up To 32X Faster
Cloud Linux Powered Servers
TMD Hosting solution offers a whole lot of impressive cloud hosting features and solutions for its customers. They offers a cutting edge cloud hosting solution for its clients. The company's highly intuitive and easily customizable user-interface ranks as one of the best in the entire hosting realm. With the app, you can go from zero to hero in web design and building courtesy of the intelligent drop site builder.
Clients get their websites' loading and performances boosted a whopping 30 times over in a matter of seconds. The speed improvement is made possible by the seven ultra-high speed hosting services hub located all across the globe.
The platform guarantees the security of the websites and apps significantly. The users get their personal and valuable data backed up with strong decryption keys all on a daily basis.
TMD provides its users with regular maintenances and updates in the hosting services packages.
Prices :
TMD's selling hosting package is named the Starter Cloud package. The flawless hosting solution package starts of at a modest price of $ 5.95. The most costly package is slated at $79.97 p.m.
---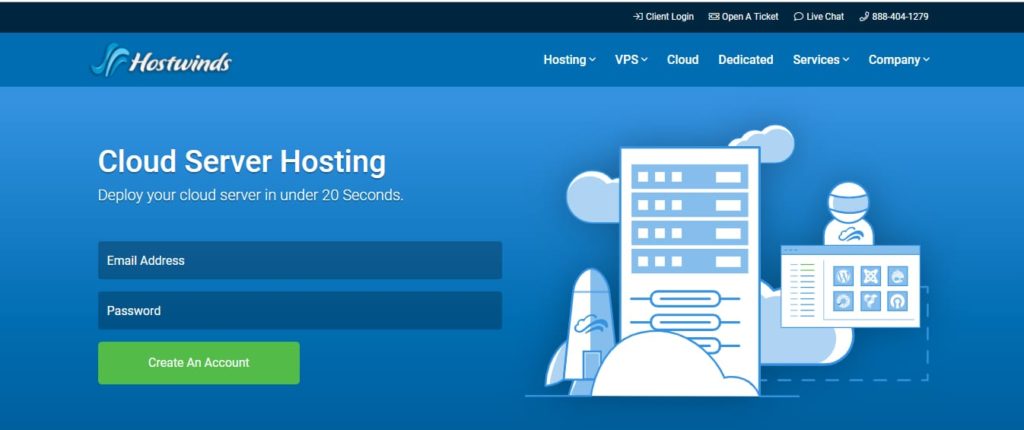 Full Management
Pay the Way You Prefer
SSD Storage
Enterprise Firewall
Instant Scalability
Object-based Storage System
Hostwinds is a dedicated hosting company that claims to place the client's interests above all else. This hosting company providers a 99.999% guarantee that your websites and blogs will never experience any downtime.
The company strives to offer seamless and incredibly fast cloud hosting solutions to enable the entrepreneur or the website owners, if you so prefer, to focus and concentrate on what truly matters and that is on their project not with the hosting issues.
Price :
The least priced Cloud Server solution starts off at $3.29 per month. The company's best-selling package and platform starts at $5.64 p.m.
---

100% Guaranteed Resources
50+ Operating Systems
Up to 32 dedicated IP's
24×7 Phone and Online Support
Automated Remote Backups
30-Day Money Back Guarantee
TurnKey is yet another brilliant and award-winning cloud server's provider company. Users have quick and seamless access to their websites and apps data and info.
For an affordable price, the client gets domain transfer and assured disaster recovery services.
Clients get access to an unlimited and an unmetered bandwidth collocation.
Accessing the data stored in the clouds is powered by scalable and reliable cloud servers. These servers are 100% dedicated, green, and easily customizable for the users.
Price :
The cheapest Linux cloud VPS hosting platform by TurnKey starts at $ 4.99 and the website creator costs $7.95 per month. These products by Turnkey solutions come with a one month money back guarantee.
---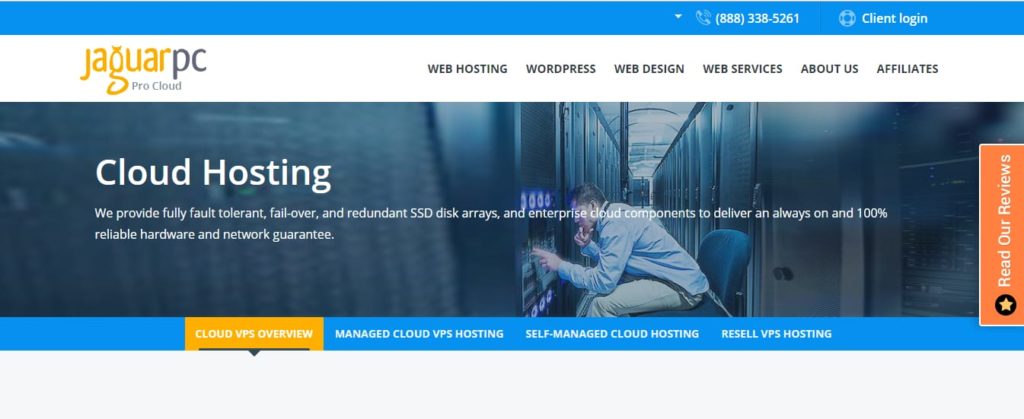 24/7/365 Support
Root Access/Admin
Unlimited inbound bandwidth
Intel Xeon Multi-processor
Daily backups included
Multiple locations and network providers
JaguarPC is a cheap cloud VPS hosting Solutions Company with an impressive track-record. The company is renowned for among other outstanding attributes, the all day and all year round active customer care team and support.
For prices starting below five dollars per month, the customer gets to improve the overall performance and load balance times of their websites, WordPress, Drupal and Joomla blogs by an estimated 300%.
Pricing
The lowest priced cloud computing hosting solution by the cloud server company costs $ 5.00 per month. The offer comes inclusive of a 20 GB disc space, 1TB bandwidth and 1 core processor.
---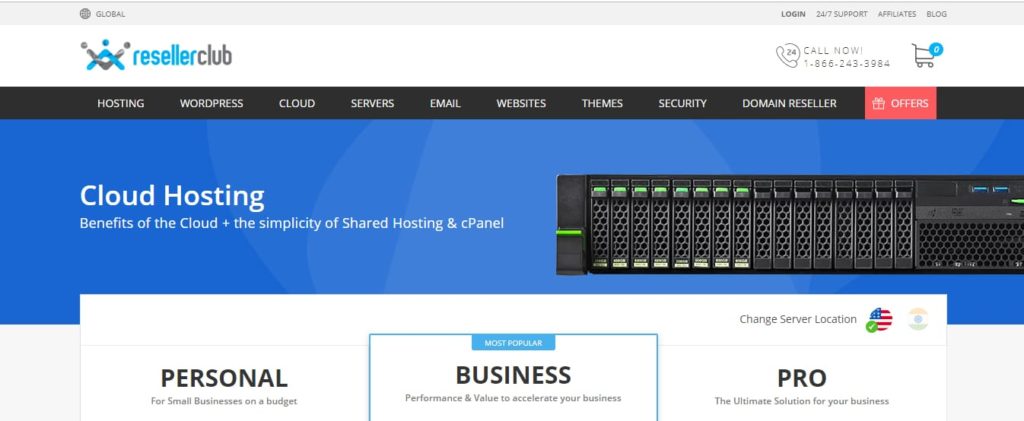 Upgradable CPU / RAM
24×7 Support
Resource Monitoring
Fully Managed Hosting
Free Data Migration
Instant Setup
Instantly Scalable Cloud Hosting
cPanel Included
Reseller Club is a cheap cloud VPS hosting solutions specializes in WordPress hosting and management. It offers dedicated cloud servers to facilitate a seamless user experience. The award-hosting solutions provider company is renowned for its superb SSL Certificates and security services.
Visit the service provider if you are interested in acquiring unique domain names, such as, .London, .news or .top for your brand starting from as little as $17 per month and for affordable windows cloud server services.
Prices :
The ResellerClub offers Cloud hosting for affordable prices, starting at $ 5.49/month for the initial plan, and comes with 2 CPU cores, 2GB RAM, unlimited bandwidth and disk space.
---
What is Cloud hosting ?
This is a type of web hosting that sits on several different virtual servers. So even if some server fails, your site will continue to load normally. Cloud hosting helps a lot to keep uptime and can also increase the speed of your site.
Well, the difference is very simple. While in the Cloud you will have dedicated resource (such as RAM, processor ..), in shared hosting all these resources are distributed among multiple accounts on a physical server.
Affordable Cloud Servers (Conclusion)
The company has built quite the impressive name for itself with its efficient customer care and support team. You can reach out to the support team any time of the day and night all year around and always get the required assistance.
There you have it, those are the top 8 most impressive Cloud hosting solutions companies in 2023 and the features of their products and their prices. Use the info and data provided here to improve your chances of landing an intuitive, affordable and reliable Cloud server solutions package for a seamless scaling experience with your brand's app, website or WordPress blogs.
Icons made by wanicon from www.flaticon.com
---
Another subjects