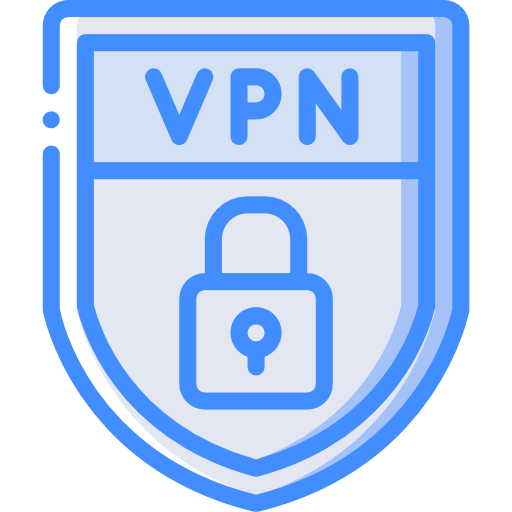 The best VPN (Virtual Private Network) provides the most secure way to access the internet by providing unrestricted and secure internet access from anywhere in the world. This ensures your anonymity, prevents reprehensible attacks while securing personal and data security.
The 10 best VPN services providers in 2023 have been selected due to their ability to provide you with a cheap VPN service but still ensure your security and anonymity.
The main criteria was based on their ability to offer a highly secure internet connectivity that is affordable, high speed and unlimited data, access to use maximum devices and Apps, access to VPN proxy server/locations, customer service support and log storage policy.
Here you will see VPN for United States, Australia, UK, India, Canada and much more…
Best VPN providers for all types of devices
The identification of the best VPN services will enable you to make an informed decision on the best VPN provider to use. Below is a detailed profile of the eight VPN providers: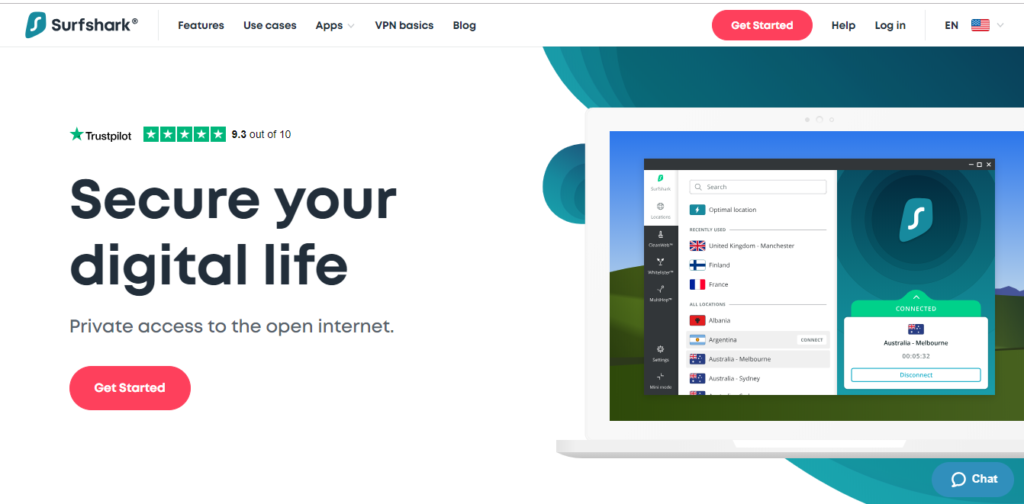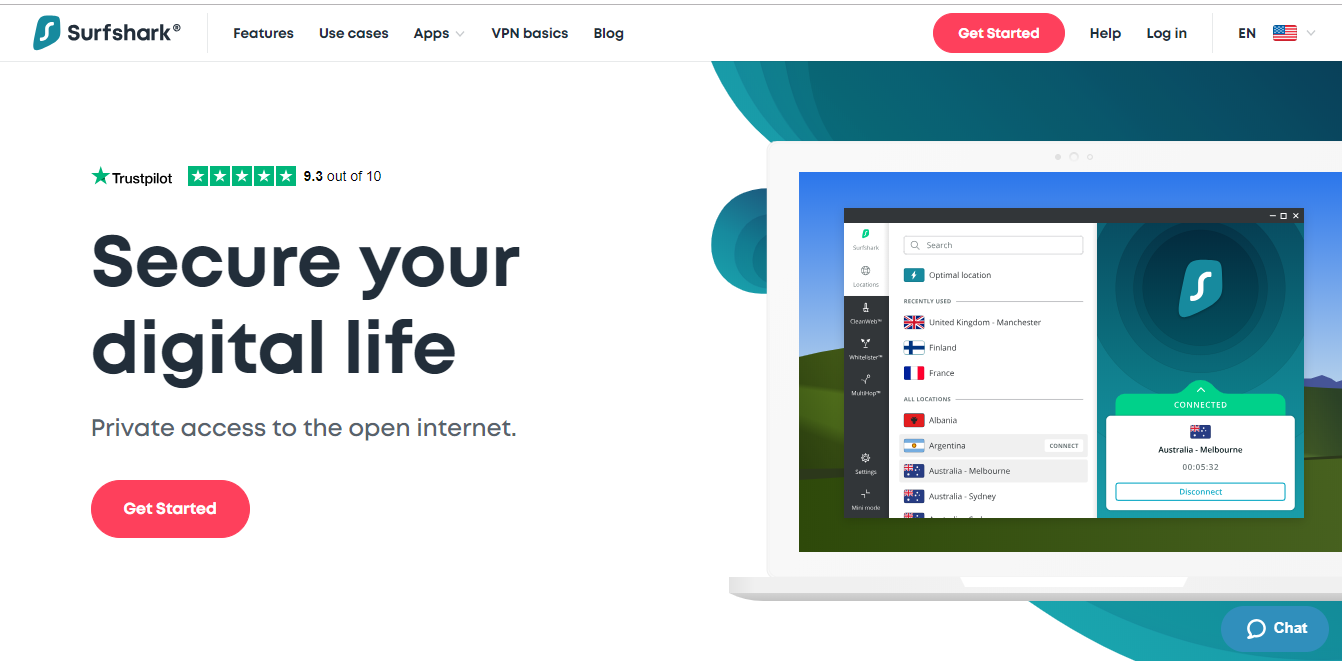 SurfShark is a British-based company providing VPN for macOS, Windows, iOS, Android, Firefox, Linux and Chrome. It gives you a 24/7 secure and instant access to the internet.
Its unique encryption prevents adverts, phishing attempts, trackers and malware while connecting to multiple devices simultaneously. This is the best VPN for your mobile banking Apps, due to its strong end-to-end encryption and malware filters. SurfShark has strict no log policy, a kill switch, a DNS leak protection, allows you access to content anywhere as it bypasses censorship and a 30 day money-back guarantee.
SurfShark has a 2-year plan at monthly rate of $1.99 allowing for saving of up to 83%; 1-year plan at $5.99/month and a monthly plan at $11.95.
Server Locations : Over 800 Servers in 50 Countries
CyberGhost is a well-established company in /Romania with 70 experts in IT filed providing internet security solutions to 36 million worldwide users. They offer you VPN for Windows, macOS, Android, iOS, Linux, routers, Chrome, Firefox, Amazon, smart TV, PlayStation and more.
Each of the plans gives you a 24/7 live support, simultaneous connection to 7 devices and access to 6900 servers online in 90 countries. CyberGhost uses a 256-bit encryption technology, does not store your logs, VPN IS 100% customizable, instant and automatic protection.
CyberGhost has a 3-year plan at a monthly rate of $2.25 allowing you to save up to 83%; 2 year plan at $ 3.49/month; 1 year plan at $3.99/month; and monthly plan at $12.99.
Server Locations : 6900 Servers in 90 Countries ; All continents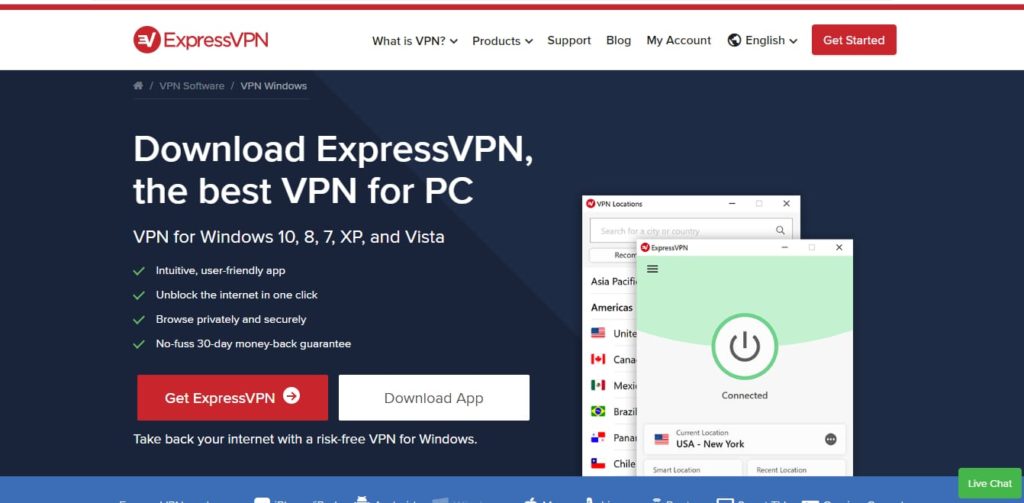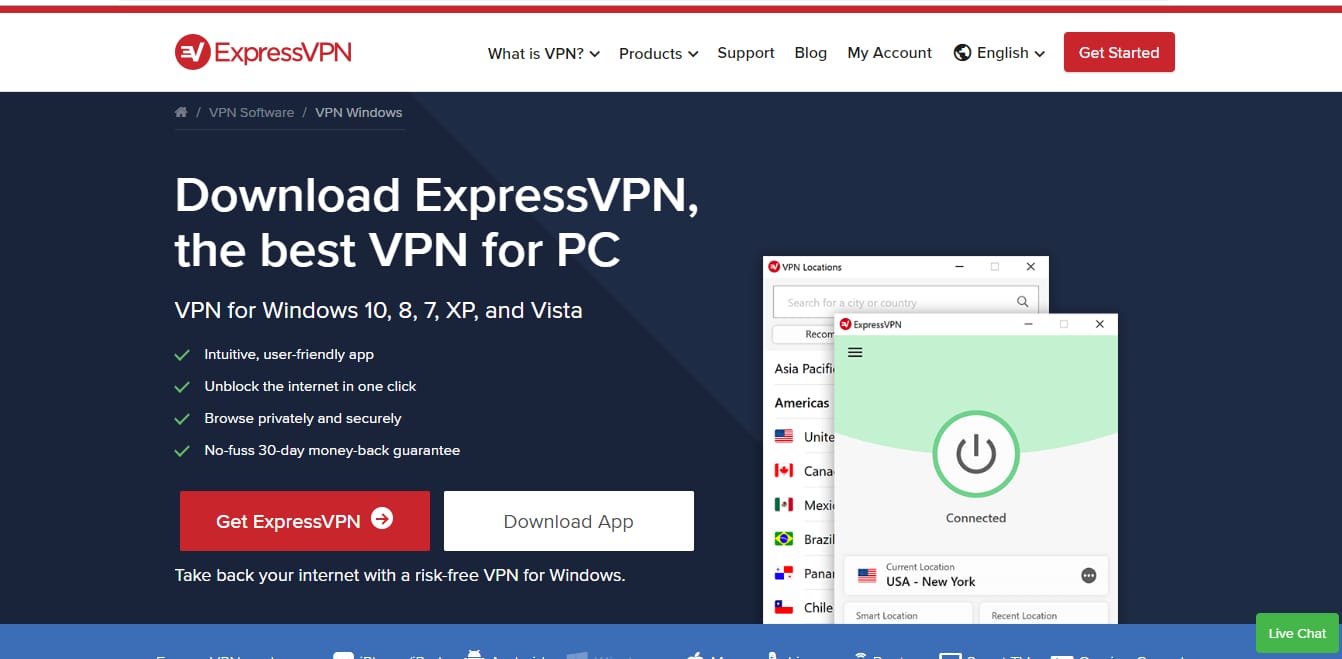 No doubt ExpressVPN is a service well known in this industry. Its structure makes this one of the providers better evaluated, both by specialized criticism and by its users. In our analysis of the demand for the best VPN, Express certainly deserves a little more prominence.
The company offers outstanding capabilities and global availability. Here you will get: best anonymous VPN protection (according to their opinion), strong encryption and security, anonymous web browsing, fast downloads, and more. Like the others on this list ExpressVPN also offers its services for all types of devices, Desktop and Mobile.
Regarding your prices, it may not be the cheapest, but because of the quality, structure and great support, it is certainly understandable. They start at $ 12.95 for 1 month. His 6-month plan is $ 9.99. Already for the annual plan is $ 8.32 per month, with a 35% discount. Well as it said this is one of the best in the world, at least you should test it.
Server Locations : More than 3000 servers in 94 countries. All continents.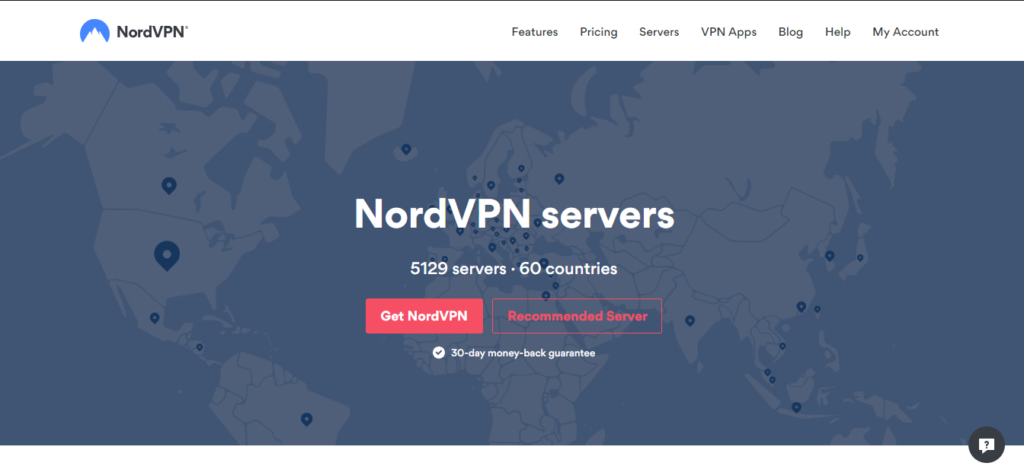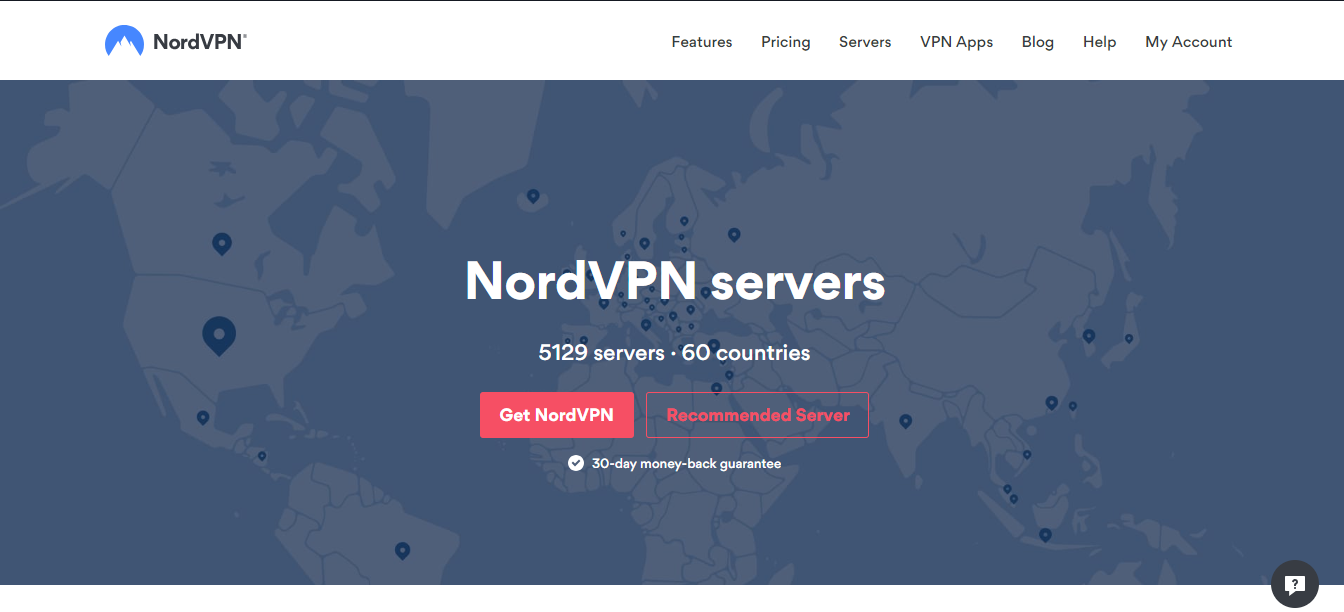 NordVPN is a trusted online security solution provider with over 8 million worldwide users. It provides you with a VPN for Android, Windows, macOS, Apple, Linux, Chrome and Firefox.
NordVPN gives you access to 5,368 servers worldwide in 61 countries, connects to 6 devices simultaneously and a 30 day money-back guarantee. They have a military grade encryption with a double VPN with a strictly no logs policy. NordVPN has an automatic kill switch preventing access to unsecure VPN tunnel, a DNS leak protection technology and 24/7 mail/chart support.
NordVPN provides a 3-year plan at $2.99/month with a 75% discount & 0%VAT within the US; 2-year plan at $3.99/month; 1 year plan at $6.99/month; and a monthly plan at $11.95.
Server Locations : 5368 Servers in 61 Countries ; All continents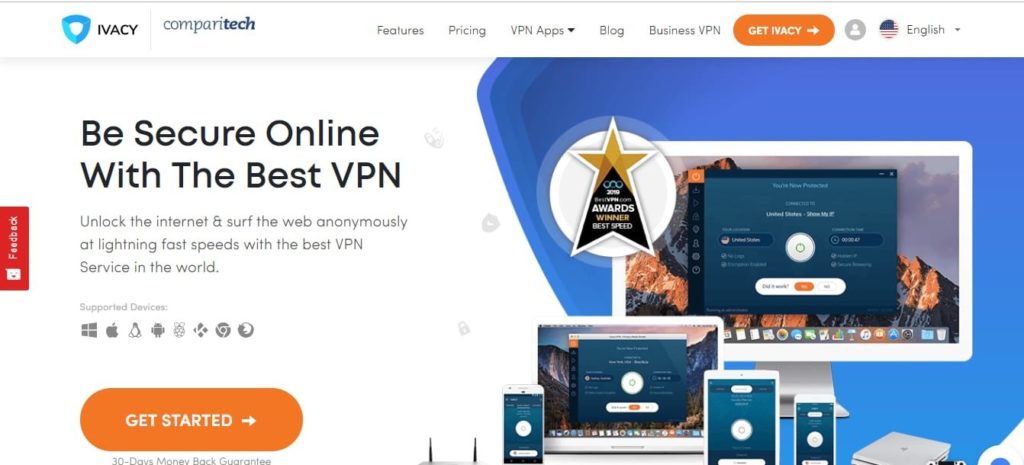 Ivacy is a Singapore based company founded in 2007. Over time they have consolidated with one of the best Virtual Private Network services. They also pride themselves on being the first provider to introduce the feature called "Split Tunneling", which allows users to fully control the data sent through their ISP and their VPN service.
This service offers a high range of resources to its users, the most demanding or those who seek simple anonymity online. You will have IPv6 Leak Protection, Multiple Protocols, DDoS Protection, Secure Downloading, 24/7 Support, Dedicated IP, Internet Freedom, among others. Ivacy also offers VPN for IOS, Android; for consoles like PS4 and Xbox; Windows, Mac and Linux and other media services.
There are also extensions for Crhome and Firefox. Their prices are among the cheapest in the market. For the 1 month plan it is $ 9.95. Annual plan at $ 3.33 month with 66% discount and a 2 year plan of $ 2.25 month, with a 77% discount. This is a solid service, excellent for any type of user.
Server Locatios : More than 1000 servers in more than 100 countries. All Continents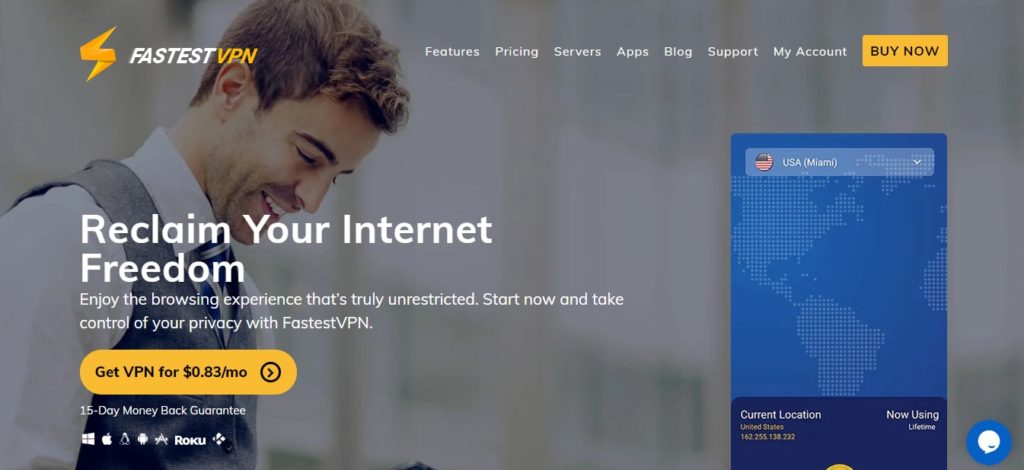 Having a fast VPN connection is certainly one of the benefits when looking for the best provider. Well this is one of FastestVPN's goals (as the name suggests). But the company goes beyond that, prioritizing the security and privacy of its customers, offering a good experience and without leaking their data. Its number of servers is slightly below the most popular VPN services, but serving well where available.
FastestVPN has features that are worth taking a look at, some of them are: VPN for Windows, Mac, IOS, Linux, Android, Xbox, Ps4 and more; ad-blocking, anti-malware, Unlimited Bandwidth & Server Switching, Anonymous Torrenting and many others. It is also worth remembering that they have 24/7 support, live chat and a 15-day money back guarantee.
In prices, FastestVPN has a mix of good and maybe bad. Its monthly fee is $ 10 (a bit high to pay monthly for a VPN). But for those who choose their 3-year plan, their monthly price drops to $ 1.11. Well lastly we have perhaps one of the best VPN promotions, as they have a 5 year plan, in which you pay only $ 0.83 per month (worth the test).
Server Locations : Over 350+ Servers in 31 Countries
RusVPN is a VPN company from Dominikas. Company that has been growing a lot in recent times and offering good resources and solid services. They have servers in about 30 countries. According to their data, they have a loyal base of more than 200.000 users. Most of the reviews are positive and in our tests it proved to be a "true" VPN service.
This provider has a considerable resource base, its main ones are: iOS and Android apps (7 days free), Chrome and Mozilla extensions, Windows VPN, MAC OS and Linux. There is also information on their official website some sites that claim to unlock content such as: Netflix, Spotify, Facebook, HBO GO, CBC and more … See All Resources >>
Their prices are generally affordable, starting at $ 9.99-month (for the 1 month plan), $ 4.99-month (for 1 year plan) and $ 2.99 per month (for 3 years plan). Being a cheap service for 3 years plans for example, RusVPN is worth the test, especially if you have it in one of the countries where your servers are.
Server Locations : More than 362 servers in 30 countries. 5 continents.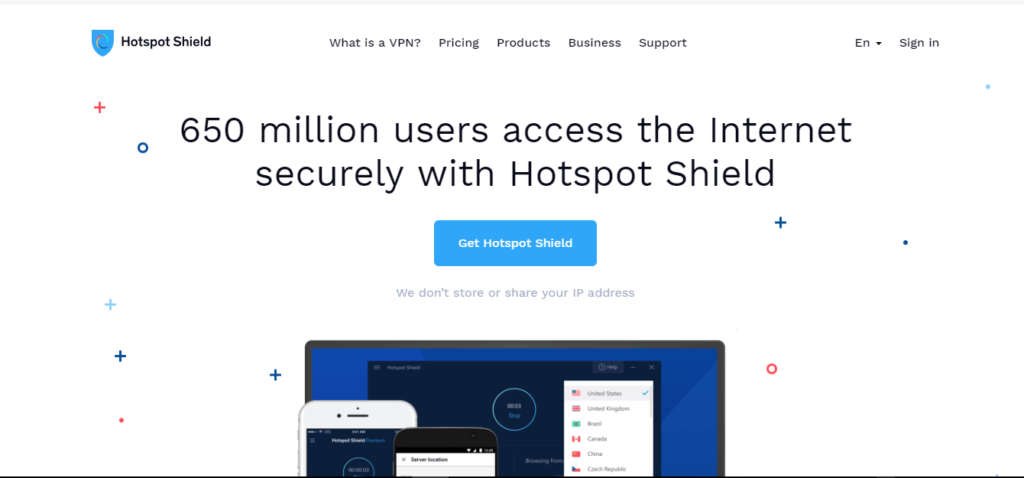 Hotspot Shield has successfully undergone several security audits. Its patented VPN protocol is integrated with 70% of the largest security companies in the world. Hotspot Shield provides VPN for Windows PC operating systems (10, 8, 7, XP, and Vista); Android; maCOS; Chrome and iOS. It enables you to access 24/7 private and secure content on social, dating, sports, gaming, audio and video streaming networks anywhere in the world.
Hotspot Shield gives you unique features including: one click connection, an automatic kill switch, and access to 2,500 servers in 60 countries across the world, connection of up to 20 devices, military grade encryption, live tech support, and a 45-day money-back guarantee.
HotShield premium plans include: 3-year plan at monthly rate of $3.49; 1-year plan at $5.99/month; 6 months plan at $8.99/month; and a 1 month plan at $ 12.99.
Server Locations : 2500 Servers in 60 Countries and 5 Continents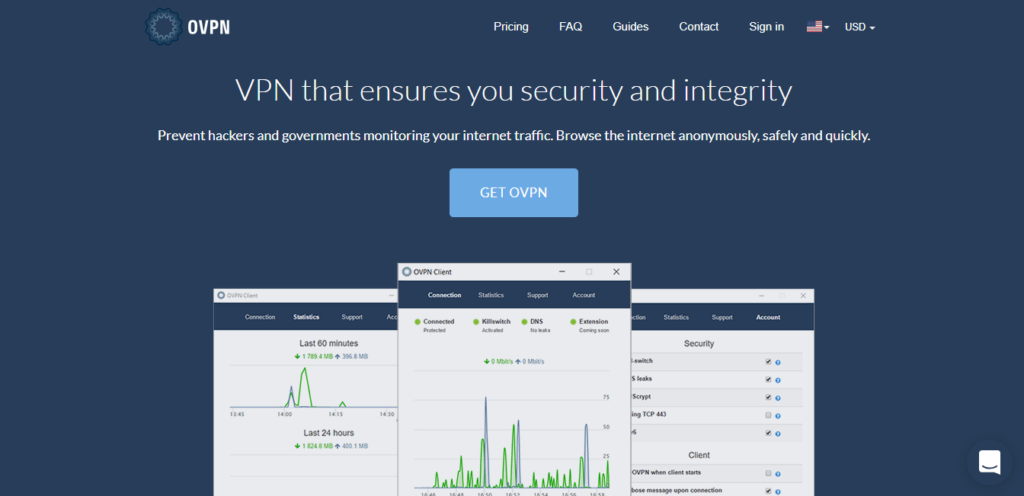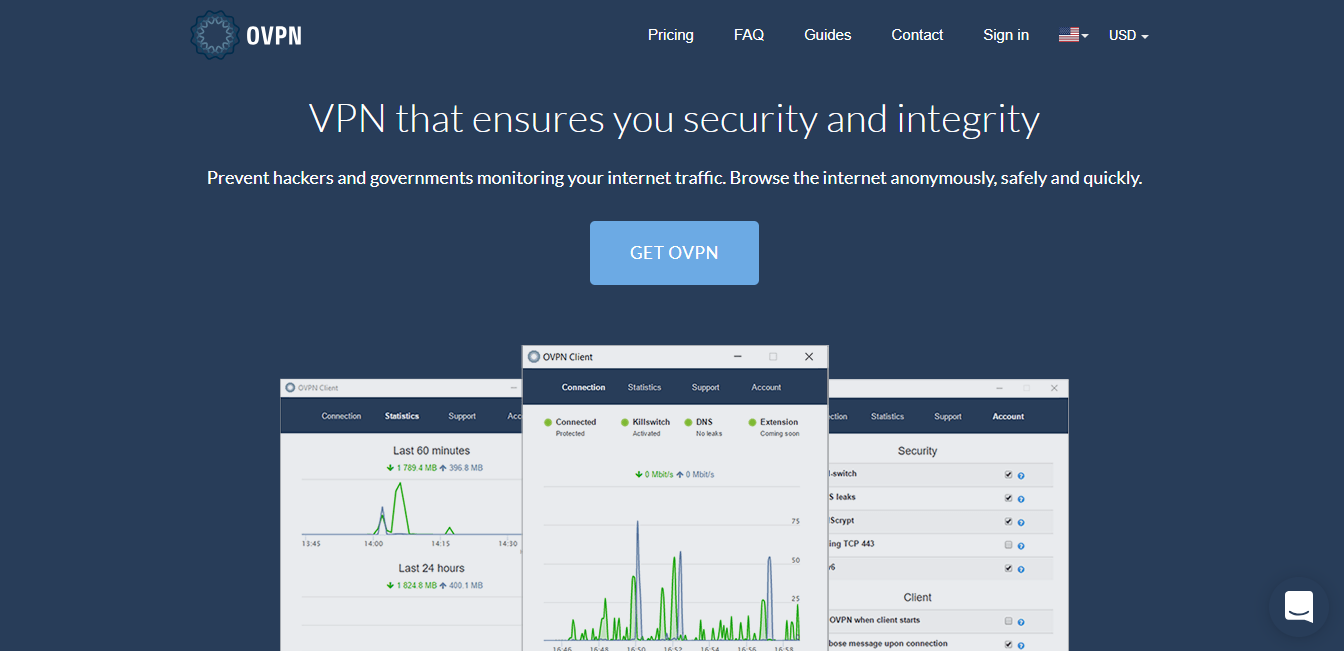 OVPN is a VPN provider located in Stockholm Sweeden proving VPN for Windows, MacOS X, Ubuntu, Android, iOS and Debian as well as routers. They offer a 12-month plan at $4.99/month; 6-months plan at $6.99/month and $11/month for the monthly plan, with a 10-day money-back guarantee.
OVPN is simple and quick to install, it optimizes your connectivity, connects to 4 device simultaneously, prevents DNS leaks, does not store your logs, uses strong encryption and offers unlimited internet speed. They have the hardware that provides services ensuring security of its servers.
OVPN gives you access to 89 servers in 17 countries without any hard drives. It is the only VPN provider whose servers operate without any form of media storage that could log your information.
Server Locations : 89 Servers in 17 Countries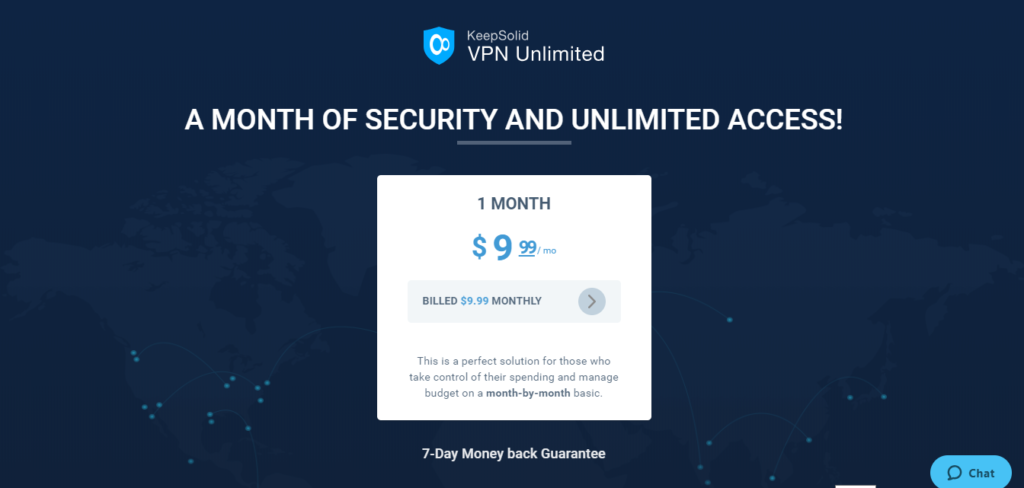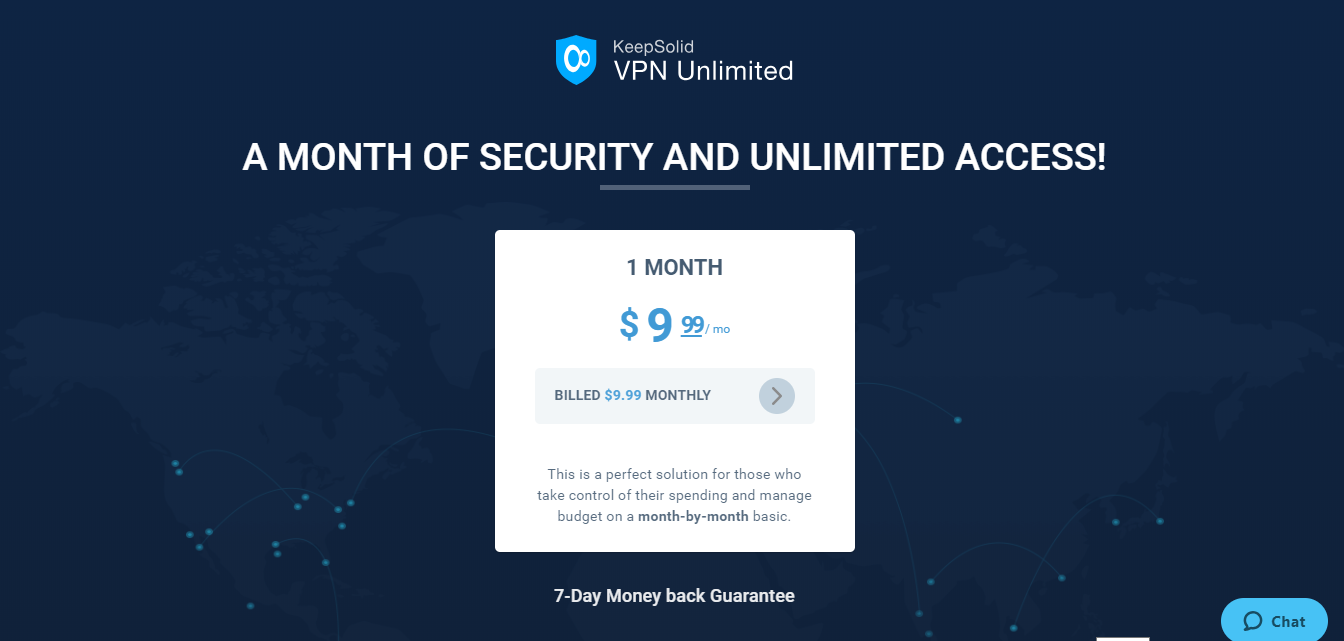 VPN Unlimited is a US based company offering a 24/7 VPN for maCOS, iOS, Android, Linux, Windows, windows Phone, Apple TV and browser extension. It gives you unrestricted and secure internet access using a military-grade 256-bit encryption.
All the VPN Unlimited plans give you a connection of between 5-10 devices, strict zero log policy, full access to 400 servers in 70 locations, unlimited connection speed, torrent servers, 7-day money-back guarantee and 24/7 email/live chat support.
VPN Unlimited has a lifetime product at a cost of $199.99; 3-year plan at a monthly rate of $2.78 discounted at 35%; 1-year plan at $5.00/month with 3 extra months for free; and a monthly plan at $9.99.
Server Locations : 400 Servers in 70 Countries. All continents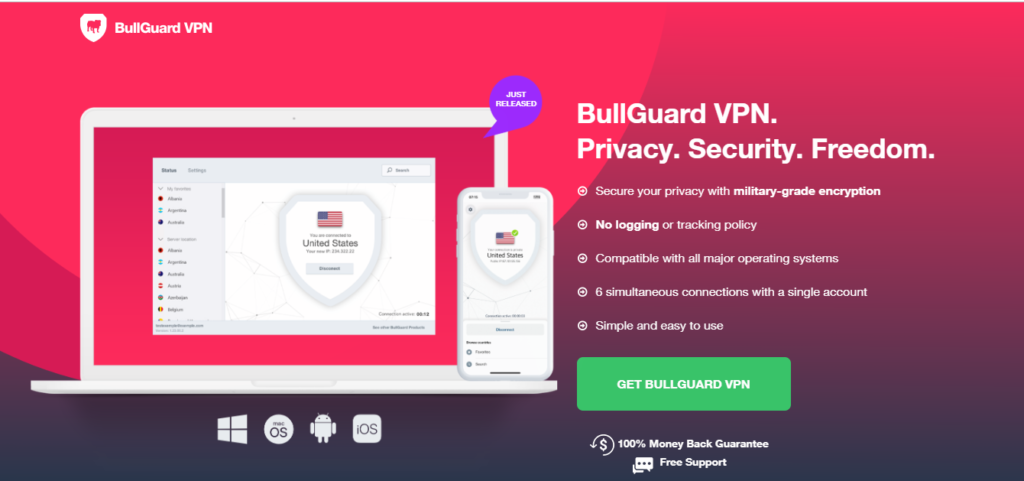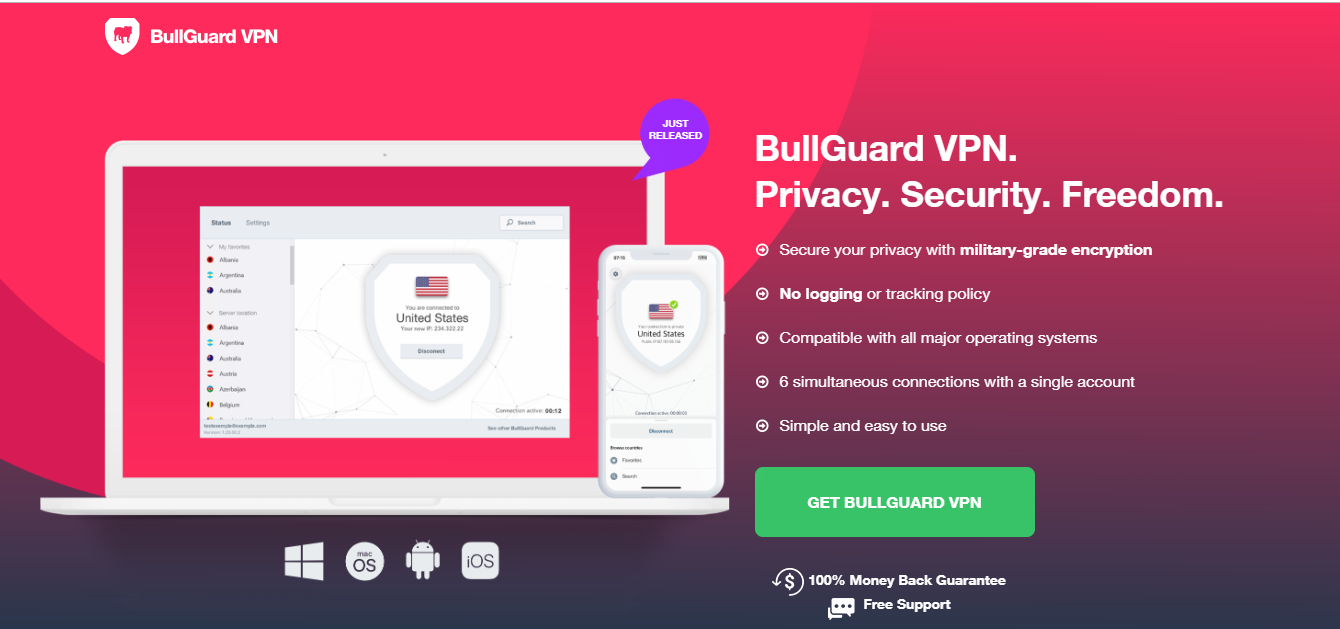 BullGuard VPN is an award winning VPN provider with 11 experts in different fields. It offers you 24/7 VPN for Windows, Android, macOS. It provides comprehensive protection across all internet-connected devices to ensure security and protection of your data and identity.
With BullGuard VPN you get the most comprehensive windows PC protection services; completely free mobile security protection, 100% money-back guarantee, free automatic updates, and 24/7 live chat/email support.
BullGuard VPN offers internet Security at $59.95/year with a free 30 day trial; Antivirus at $29.95/year with a 15 day free trial; and Premium protection at $99.95/year with a free 30 day trial. These products are customized based on your needs such as the number of devices (5-10) connected and period of time (1-3 years).
Server Locations : Number of servers not specified.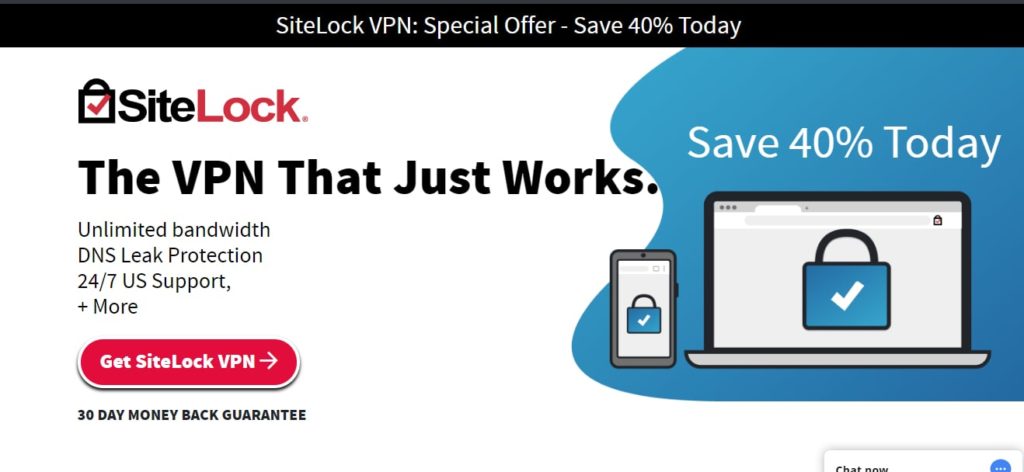 SiteLock is a well-known provider for webmasters, mainly for its website security services, malware removal, web application firewall and others. They recently launched their VPN service, which promises to be fast and currently has servers in over 40 countries.
The company has specialized 24/7 support, unlimited bandwidth, no logs, DNS Leak Protection and more.
Its price for the monthly plan is one of the cheapest for VPN and follows the same line as some others on this list, starting at $ 9.99 per month. For the annual plan it is $ 5.99-month and $ 3.99-month for the 2 year plan. As a webmaster here at WPOneapp we have already used SiteLock's site protection services and have had a positive experience so I think your VPN service is one of the most promising and worth your try (also because there is a 30 day money back guarantee).
Server Locations : more than 1000 Servers in 40 Countries. All continents
What is a VPN ?
VPN or Virtual Private Network is a private network built on the infrastructure of a public network. This is a way to connect two computers through a public network, such as the Internet.
Rather than performing this procedure through dedicated links or packet networks, such as Frame Relay and X.25, the Internet infrastructure is used to connect distant and remote networks.
Does VPN Really Make You Safe Online ?
Well, the short answer is yes. Of course as long as you choose some reliable provider. Whether you want to access a public Wi-Fi network or increase your privacy online, a VPN service will do a great job. This is due to the simple fact that a VPN encrypts all online transactions.
Do I need a Virtual Private Network ?
As already mentioned, this service will increase your privacy. So if you are someone who does not like at all how your country's government or large organizations track their movements, a VPN service can be useful. Remembering again that this type of service can do you much more. Now if you do not care much about your privacy or are "neutral" about it, this may not be your priority (although we recommend it to be).
Free or Paid VPN ? Which one is the best ?
Here may come that old phrase in your mind: (you get what you pay for). Yes we think about it. Not that a free VPN will not help with your privacy and security. But the point is that you are receiving the very basic, that is, the service does not always work right, privacy is lower and most of them use the PPTP protocol, which is not the safest.
So here's the answer: if you're really serious about your security and privacy, you'll have to shell out something. That's why we also recommend the cheapest VPN providers.
Where are VPN Servers Located in this list ?
As you may have seen here are the best providers, so basically these offer VPN servers in almost every territory of the world. If you take NordVPN for example, you will have 5201 servers in 60 countries. Certainly, this list is for almost everyone who searches for a Virtual Private Network.
Is there a money back guarantee for these providers?
Surely you worry about your money. Yes, me too. Basically all providers offer some money back guarantee and others that you can even try for free.
VPN for PC Windows, Linux, Mac, Android, IOS…
Yes all from the list you can use in the operating system of your preference, such as Windows. Remembering that if you want to use it on your smartphone, most providers offer apps for both Android, IOS and Windows Phone.
Choosing the Best VPN Service for You
These are the 10 best cheap VPN service providers in 2023 that give you the best and trusted internet security solutions tailored to your needs. VPN Unlimited offers the cheapest VPN monthly rate of $9.99; 1-year plan at $5.00/month; and 3-year plan of $2.78/month. VPN Unlimited is the only provider with a lifetime product at a cost of $199.99.
However BullGuard VPN is the only provider with 100% money back guarantee and free trials. SurfShark offers the highest discount of 83% for its 2-year plan. NordVPN gives you access to the most VPN proxy servers of 5,368 servers in 61 countries. OVPN gives you access to few VPN proxy server of 64 servers in 6 countries.
Therefore, each of the VPNs has its own unique advantage, and choosing the best VPN will entirely depend on your needs and preferences.
Icons made by Smashicons from www.flaticon.com is licensed by CC 3.0 BY
---
Another subjects