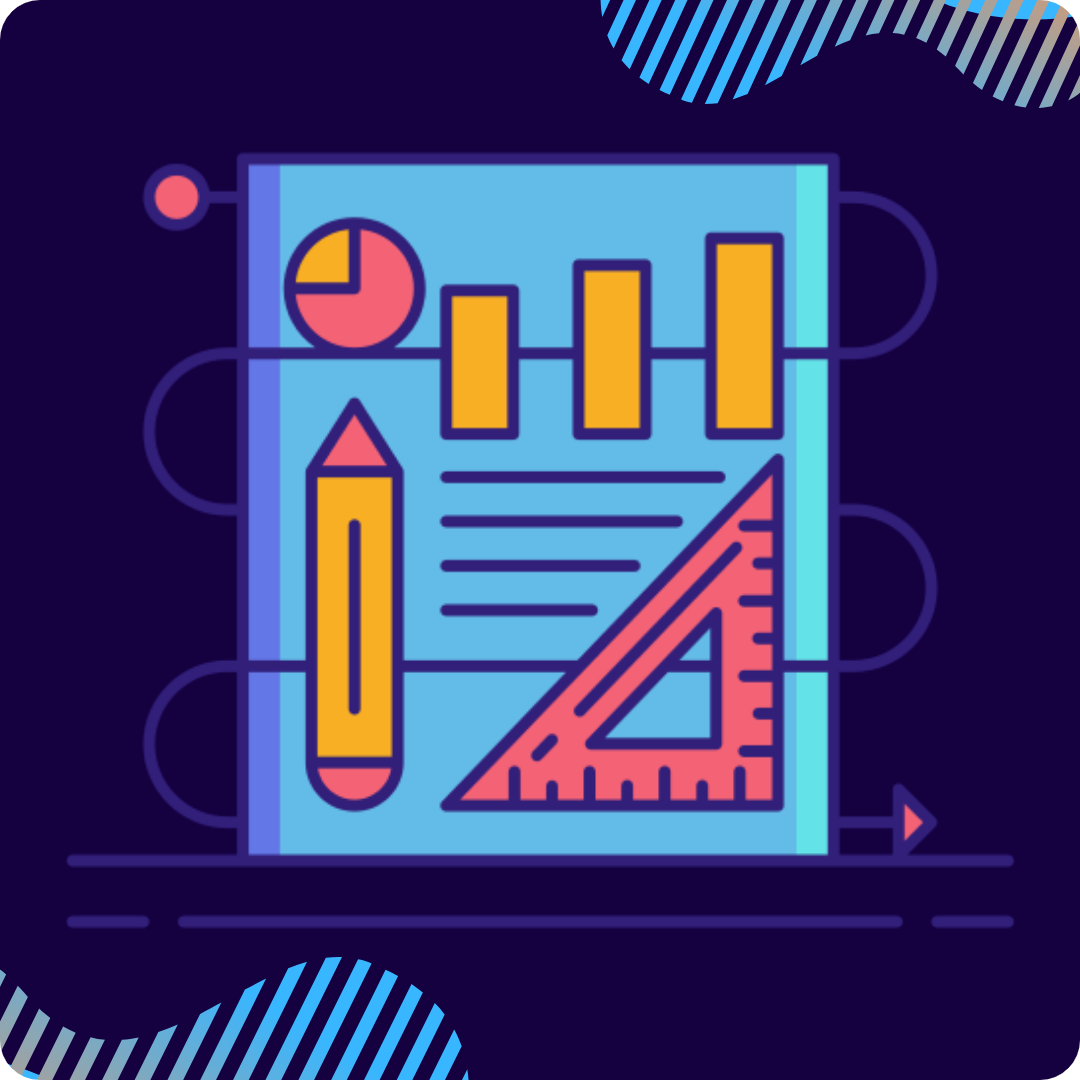 Without one, you can easily overlook many important things which may turn out to be a costly mistake. A project management software allows you to see projects at risk, long before they become problems. It therefore gives you enough time to mitigate those risks and employ useful solutions.
So how will you know which factor is important and which one comes second ? A project management tool allows you to set tasks corresponding to your priorities.
Thus, you are able to allocate resources most efficiently. Moreover, project status can be shared to all team members in real time and timelines can be monitored.
As a result of this level of organization, teams working on projects can be accountable to the stakeholders.
10 Best Project Management Software Online
There are numerous online project management software available. Here are the best 10 :

This software has the structure and agility to create a productive powerhouse. It's a cloud-based software, easily customizable, with real-time reports, communication centralization and flexibility of support. It's one of the best project management software available having won commercial innovator of the year award 2018. It has 5 different pricing plans.
The Wrike free plan contains a simple list of tasks shared between a small teams of up to 5 users each. The professional plan costs $9.8 per user per month and allows 5, 10 and 15 users. It's suitable for a full project planning and collaboration. The business plan allows 5-200 users and costs $24.8 per user per month.
It's capable of robust work management with customization and executive reporting. Wrike for marketers allows unlimited users per team and costs $34.6. It's tailor-made for marketing and creative teams. Enterprise plan also allows 5-unlimited user team, offering advanced security features and controls.
Some Features of Wrike
Resource Management ; Time & Budget Tracking
Email & Calendar Synchronization; Live Activity Stream
Project & Team Reporting; Desktop App for Windows and Mac
Status & Workflows and much more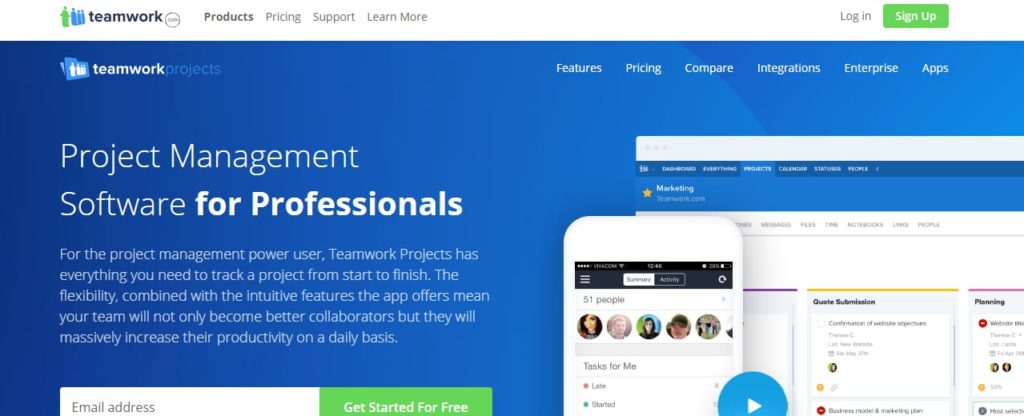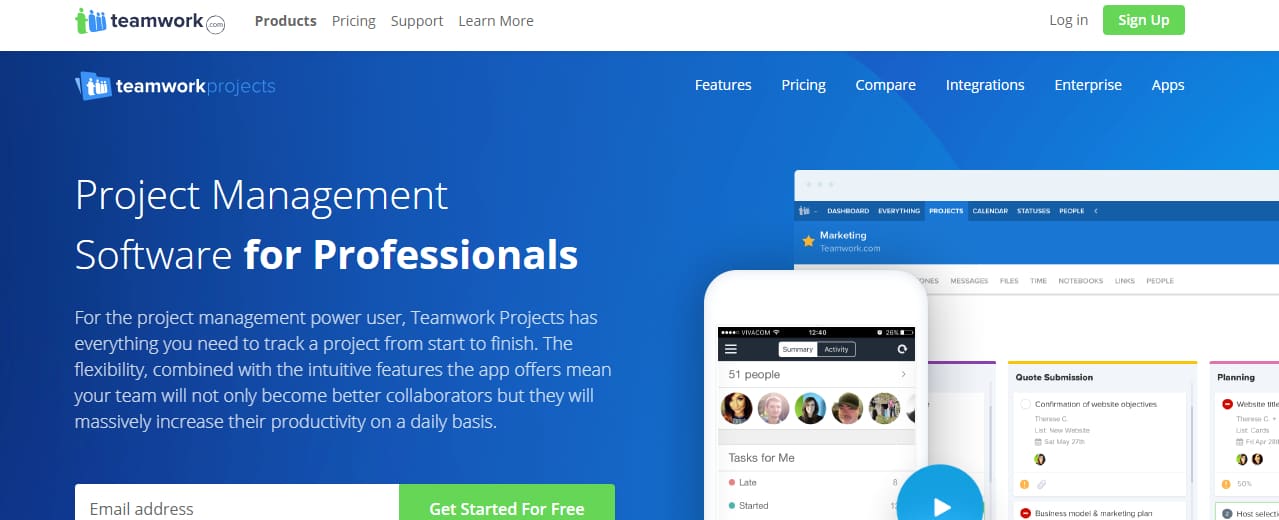 TeamWork offers 3 project management software online, teamwork project, teamwork desk, and teamwork chat. Desk offers effortless communication and Chat allows attaching files and searching conversations. Teamwork project has 4 plans, free, pro for $45 per month, premium for $75 per month and enterprise whose price is unmentioned but is billed annually. Free plan allows basic project management work, has color themes and 100mb file space.
Pro plan has the all free offers plus allows 300 projects, 50 users, 100 GB file space and you can install a file editing tool. The premium plan has all pro plan features, allows 600 projects and 100 users, 250 GB file space, project portfolio and the 2F authentication for security. Plus plan has all the premium features plus 500 GB file space, Single sign-on and password policies, enterprise API, HIPAA compliance and allows 100+ users.
Some Features of TeamWork :
EU Data Protection Plan; Task Management Tool
Customizable Color Theme; Google Chrome Extension
Time Tracking & Billing; 99.95% Uptime
Timer App for Windows, Mac & Linux

TeamWave is another top quality online project management software. It has one platform that contains everything needed to successfully manage a project. The advantage here is that all applications are tightly integrated and even share the same logins. A user is billed either quarterly or annually. If you choose the quarterly option, it costs $40 per month per user for a company size of 1 to 10 users.
Otherwise it will cost $30 per month per user paid annually for the same size. These plans vary with company size and the price doubles for 11 to 20 users, triples for 20-30 users, and so on, up to above 60 users for a large company.
Some Features of Teamwave :
Project Reports; Time Tracking
Tasks / To-Dos; Discussion Board
Mobile App for Android and IOS
Collaborate with Clients or Vendors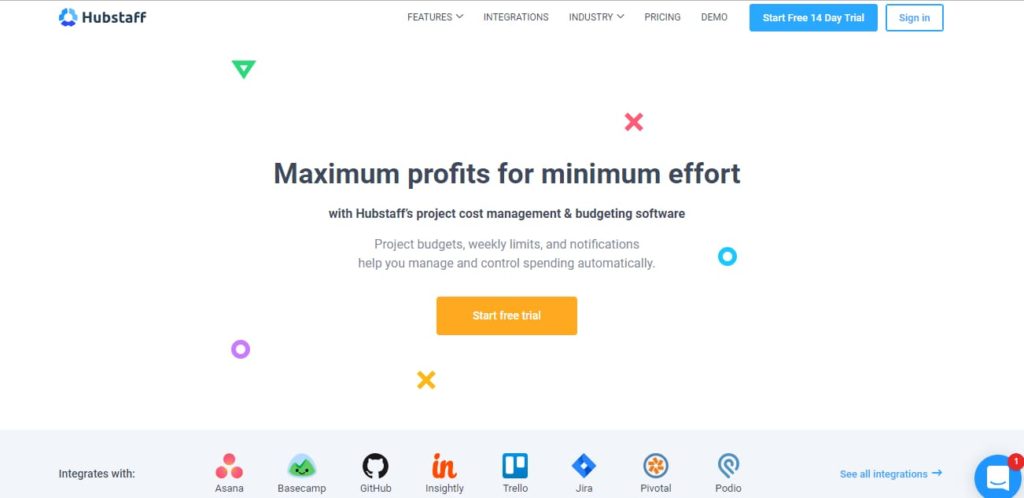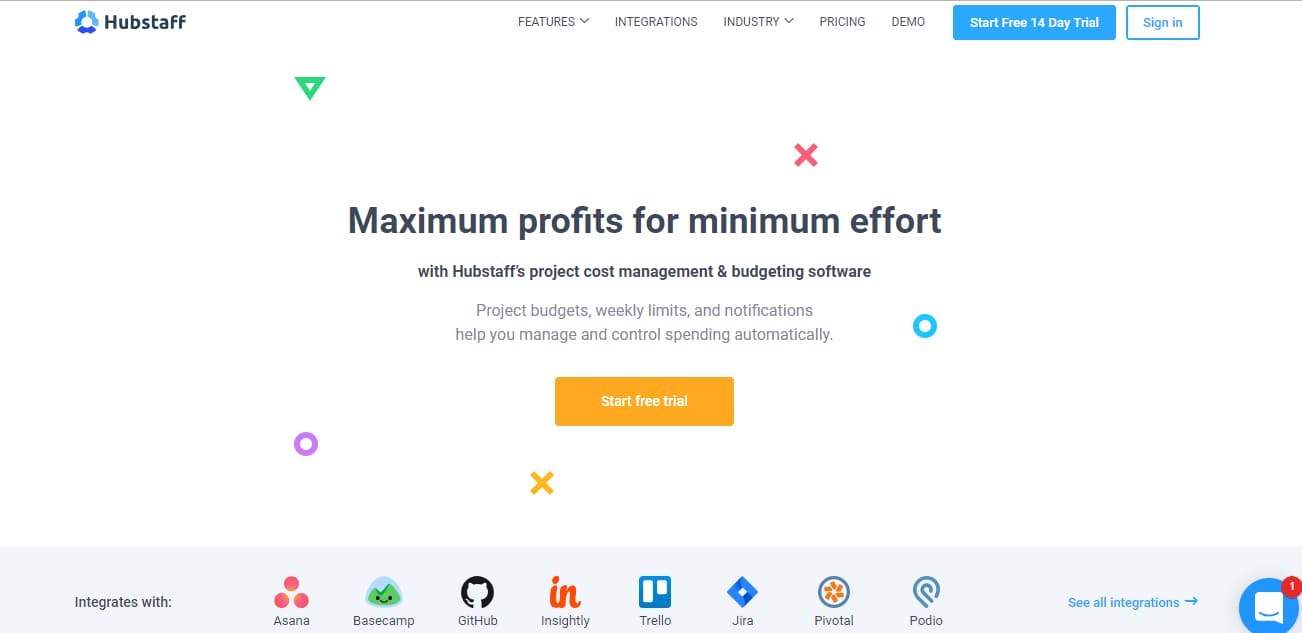 Hubstaff is a complete online tool for time tracking. It has features like online timesheets, payroll software, employee monitoring and others. But for you who are looking for the best project management software, one of your resources can be useful: project cost management.
The tool enables intelligent budgeting during the planning phase. It also notifies you when the budget is in the limit, so that you make the necessary adjustments. In addition, there is how to consult the time spent on tasks and projects, to make better estimates in the future.
You can test Hubstaff for free for 14 days. Your plans start at $ 4.08 per month / per user (paid annually). If you want to pay monthly plans start at $ 5.00 per user.
Some Features of Hubstaff :
Payroll Software; Timesheet Software
Employee Productivity Tracking
Time Tracking for Mac, Linux and Windows
Project Cost Management & budgeting software


Based in the cloud platform, FreshService offers a simple easy to use service desk platform for your projects. It is highly suitable for IT Support and provides automated tasks for issues raised via numerous notification channels. The software also supports mobile integration and is therefore useful when a user is away from the office. It has a 21 day free trial and four pricing plans all billed monthly or yearly.
Blossom plan is perfect for small teams, and costs $19 yearly or $29 if paid monthly, per agent. Garden plan offers $49 if paid yearly or $59 if it's monthly. Estate plan which is the most popular plan, is $79 and $99 respectively and Forest plan is $99 either way. Garden is ideal for growing teams, Estate for large teams and Forest is highly suitable for enterprises.
Some Features of FreshService
IT Service Desk; IT Asset Management
Best IT Project Management Software
OS/ Android App
ITSM software and much more


Hive project software is a great tool to measure productivity of project management teams. This tool allows creation of action cards to complete tasks and action lists for creating your personal to-do list. It is oriented towards allowing an easy flow of communication between team members, file sharing, chats and most importantly, external communications with contractors and clients.
It has powerful analytic tools that leverage machine learning, to figure out what works and what does not. Real-time notifications and time tracking allows accurate monitoring of projects. Hive has two pricing plans, professional at $12 per user per month and enterprise whose price is not revealed. Professional plan offers powerful features to enhance productivity including unlimited storage, standard integrations, data export and access to Hive API.
Enterprise offers all aforementioned features in addition to dedicated account manager, rollout support, custom integrations, Analytics, external users and on premise installation.
Some Features of Hive :
Unlimited storage; Flexible Projects
Multiple Views; Unlimited Projects
Time Tracking & Resourcing
Mobile and Desktop Apps;
Kanban Board; App for Mac/Windows & IOS/Android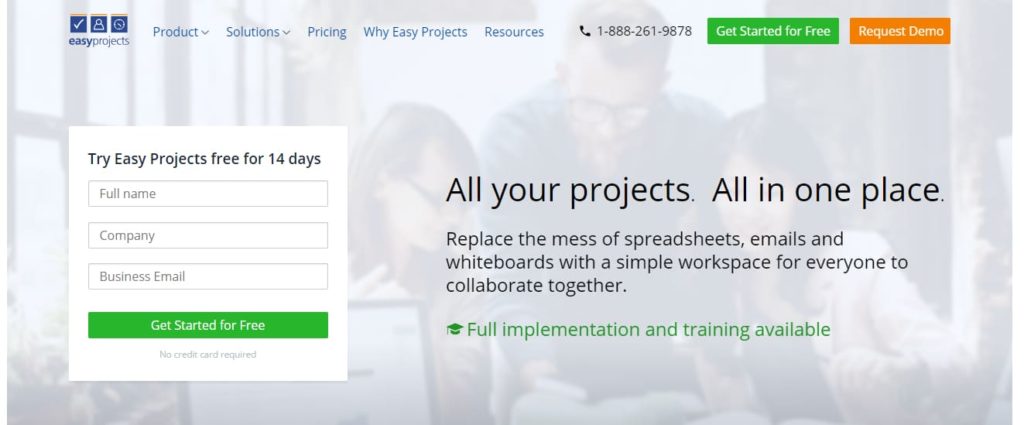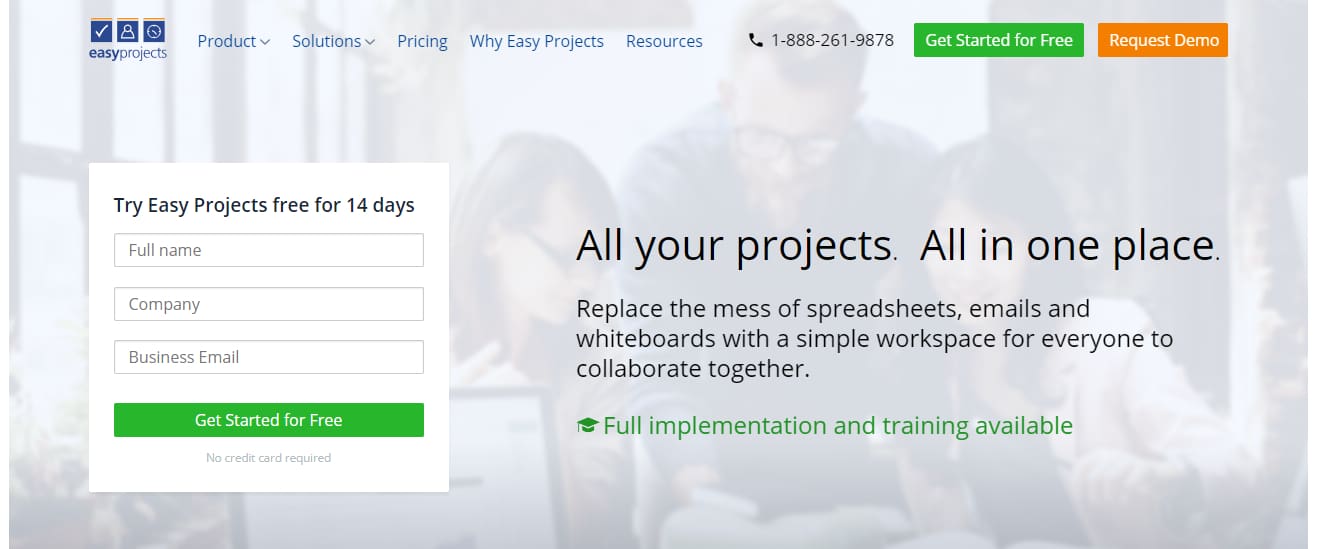 Allows creation of a simple workspaces which eliminate the messy look of spreadsheets and tasks spread all over the screen. EasyProjects offers two pricing plans. Pro costs $24 per user per month and allows creation of 200 custom fields and 60 portfolios. The number of project tasks, forms and guest users is unlimited.
It also allows a storage space of 50GB, free group trainings, Wide communication options from email to live chats and remote access options. There are plenty more bonus benefits as well. The enterprise offer demands a quotation from the company but almost every feature is unlimited. It has all the pro features plus 500GB storage and enhanced security features.
Some Features of EasyProjects :
Project Time Tracking; Unlimited Tasks
Resource Planning; Mobile app for Android/IOS
Project Management Budgeting (tracking and billing)
Cloud-Based Project Planning Software
Critical Path & Multiple Dependencies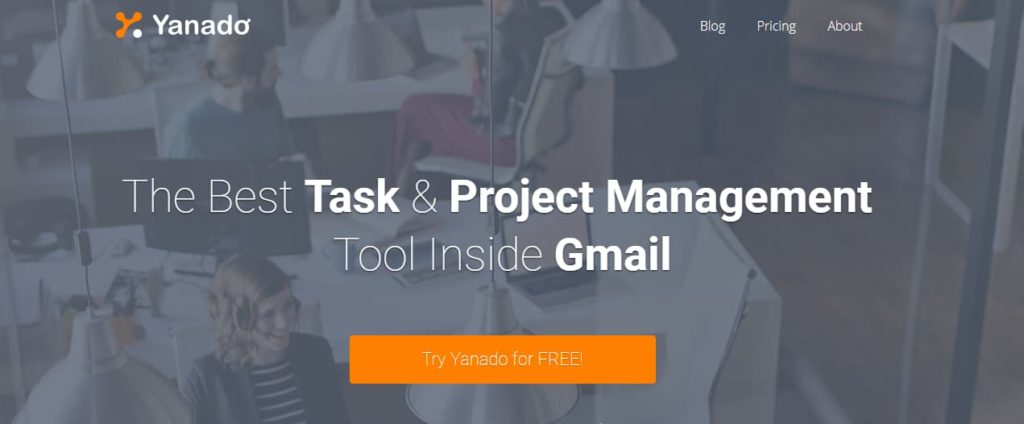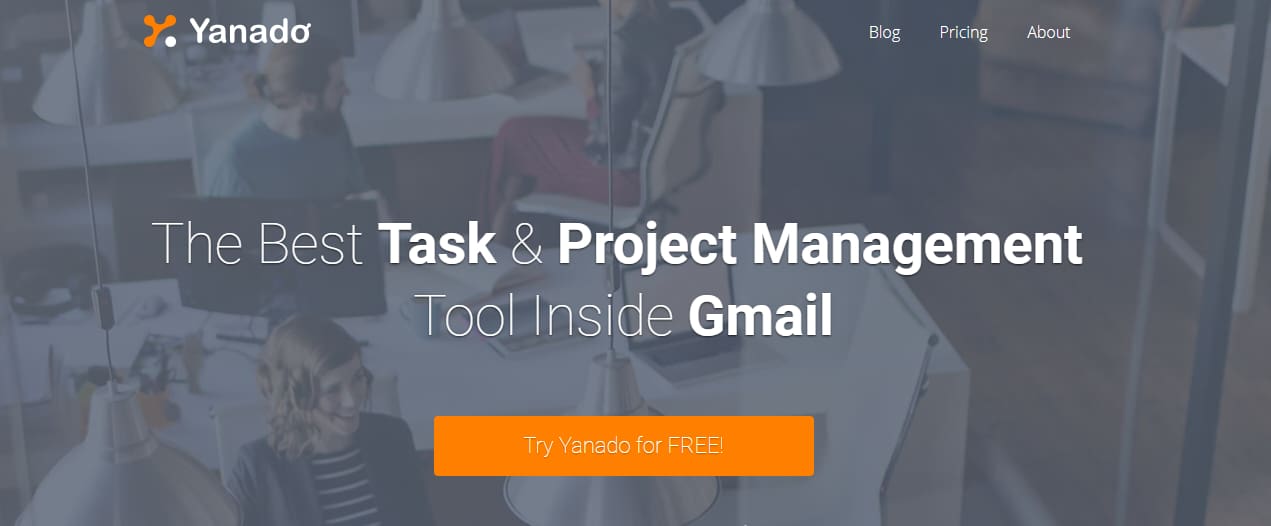 The Yanado online project management tool is highly suitable for people who work interactively with their emails. It removes the need of having to switch back and forth from your email to the work station. Yanado projects can be managed right from within the email account which is a great advantage. It has a clean integration with Google Docs thus making references for any task becomes easy. Yanado comes in two categories, monthly and yearly.
Each of these has four pricing plans, free, startup, premium and enterprise. Free allows unlimited tasks to be performed and unlimited to-do lists. Startup plan costs $6 per month for the yearly category or $7.5 per month for monthly. Premium is $15 and $18.75 respectively and enterprise costs are not revealed. Enterprise plan has all features available and unlimited including dedicated support, phone support, customer integrations and enterprise SLAs.
Some Features of Yanado :
Best Project Management App for Gmail
Simple and Familiar User Interface
Real Time Notifications; Add Emails as Tasks
Due Dates and Reminders
Mobile app for Android (IOS soon)


Agile CRM is an all-in-one package that optimizes sales, marketing automation and customer service in one platform. It's a cloud based SaaS service that also supports mobile interaction. Agile CRM has four pricing plans namely free, starter, regular and enterprise. Free plan is appropriate for sales work, contains numerous contacts and allows 10 users.
It enhances lead scoring, appointment scheduling custom data fields for deal milestones and tracking. Starter plan costs $8.99 and is suitable for marketing needs. It supports mobile marketing, email campaigns, marketing automation, social monitoring, among others. Regular plan costs $29.99 and is used for service delivery. It enhances helpdesk support, activities taking place, views, reports and labels, suitable for better customer service.
Enterprise plan is the most expensive at $49.99. It contains extra features including plugins, email and phone support, Basic and email reports. It also supports google, shopify, and stripe synchronization features.
Some Features of Agile CRM :
Drag-and-Drop Tasks; CRM Software
Sort Tasks Based on Categories
App for Andoid/ IOS; Help Desk Software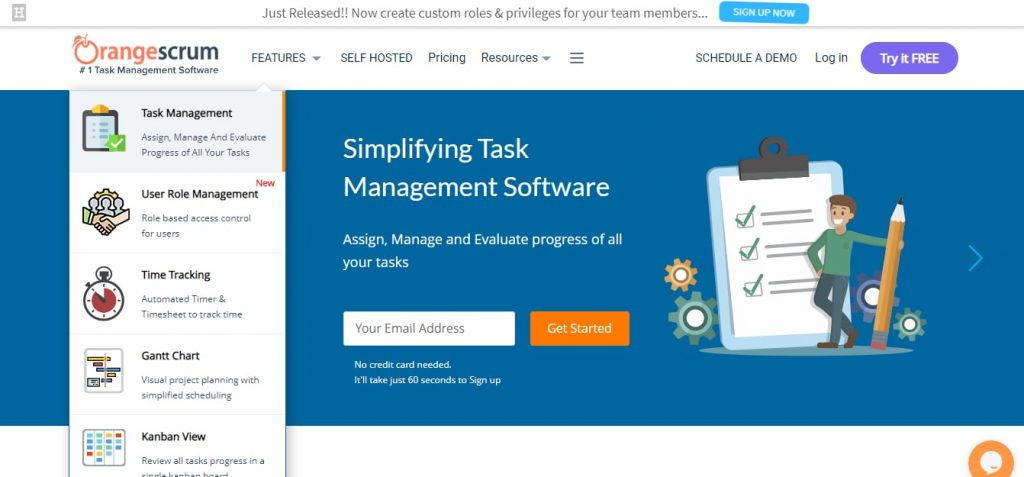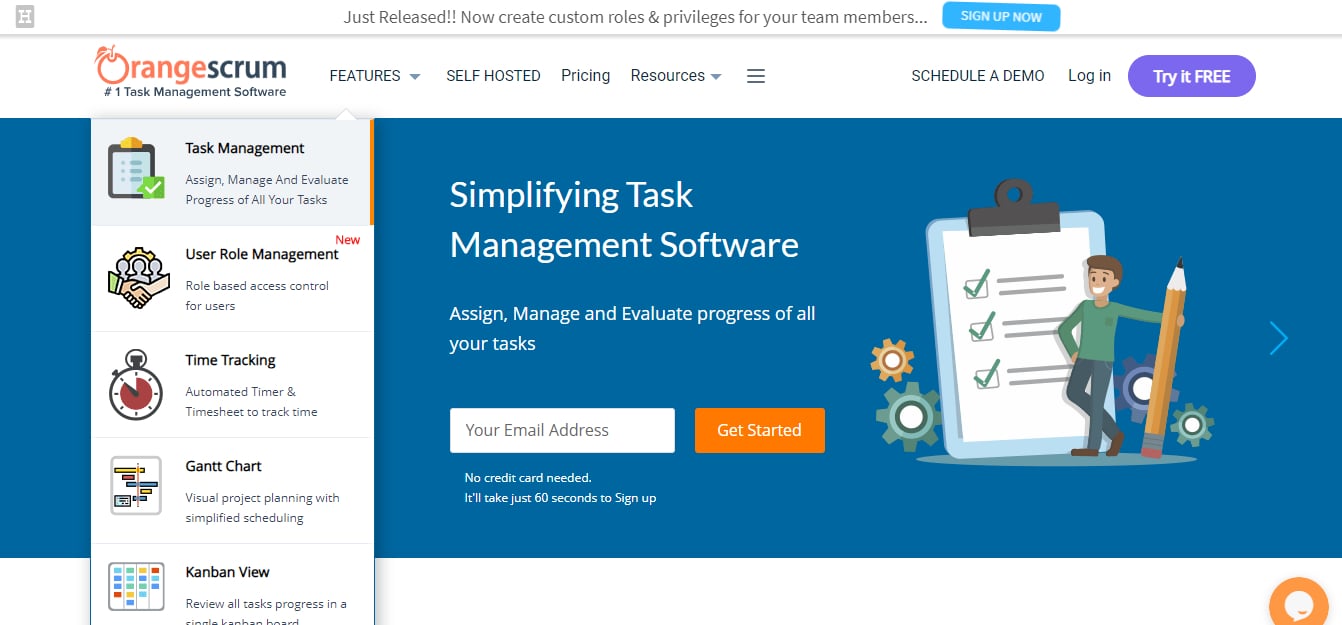 OrangeScrum is task management software for those who are looking for more efficiency and fast communications. Your developer team is proud to have made this tool in less than 30 days. Undoubtedly this is one of the most useful, so I could not miss this list.
According to Orangescrum customers, 78% of its users have increased productivity and ROI. Another 81% say they have increased the responsibility of their team.
There are several resources for maximizing project management and you can also choose between Cloud or Self-Hosted plans. Their prices start at just $ 8 a month for the cloud, and self-hosted have a one-time payment of $ 250. If you want to squeeze Orangescrum, they offer a free 30-day plan.
Some Features of Orangescrum :
Task Management Software & Time Tracking
Agile Project Management
Google Calendar and Invoice
Mobile App for IOS & Android
Gantt Chart and more…


Unito is another great project management software. Its strength is in synchronization of tools where every team member can work with their chosen tool of trade without worrying about missing important information. Pricing is offered in yearly and monthly package. Starter plan is $10 per month for yearly pack and $12 per month for monthly. It allows a maximum of 10 users and synchronization of 2 tools. It also supports unlimited projects, email and project mirroring and filtering.
Business 20 plan costs $49 and $39 respectively and supports 20 active users. Business 50 plan costs $125 and $99 respectively depending on package. It supports a team of 50 users and syncs more than 2 tools. It has a 30-minute on-boarding session. Business 100 supports 100 active users and costs $199 and $249 respectively. In addition to business 20 features, it offers a 60-minute workflow consultation. Enterprise plan costs $5 per user per month. It supports over 100 active users, and has all business 100 features plus single sign-on.
Some Features of Unito :
On-premise tools; Multi-sync
Onboarding session
Subtasks and epics and more
Best Project Management Software Reviews
Below you can see some customers who use or have already used the tools presented in this post.
"Great tool for small and large teams"
We are a small team of about 15 employees and initially hesitate to use a project management program. Because the email seemed to be working well for our needs, but after realizing that things were getting lost in the confusion, we decided to test Wrike. I'm so happy for the decision we made. We've been using them for about three years and it really helped us move forward in planning and project scope. Right from the outset, Wrike held a training for our company. They did in-depth training for those of us who were looking to learn the application inside / outside and general training for the rest of the team. Of course, many people do training, but then they followed about 30 days later to find out what we felt was missing. From there they did a second training where they helped us customize our workspace. I thought it was a really cool touch. ⭐⭐⭐⭐⭐ Wrike Costumer
Nicole H. | Marketing and Advertising
"Teamwork is very easy to use. A lot of features and options to easily manage projects"
Teamwork offers many features to help you manage your project from start to finish. The features are robust and offer flexibility along the way. It's very easy to add users, assign permissions, and assign tasks. To begin with, Teamwork provides an easy way to import tasks from an Excel spreadsheet. My favorite feature is email communication tracking. When you add a comment to a task and send it to the assigned resources, all email responses are automatically captured in the same task. This helps prevent key decisions or conversations from being missed in offline email segments. ⭐⭐⭐⭐⭐ Teamwork Costumer
Verified Reviewer in Capterra | Mental Health Care
"Best choice for small business"
Your overall product and customer service are very good. The TeamWave visualization is very useful, simple and powerful. Best choice for small business. ⭐⭐⭐⭐ Teamwave Costumer
Alex G. | Information Technology & Services
"Making remote work possible with Hubstaff"
At first, I thought it would be impossible to work with a group of people who lived in different parts of the country. But through Hubstaff, it allowed me to manage those people with the Task Management tool, easily and accurately measure the level of productivity, and at the same time see what they were working with the Screen Capture feature. My organization is trying to cut costs by allowing employees to work remotely. This also allows us to hire talent not only from our country, but also from all over the world. Through Hubstaff, it makes it easier to manage people because there is transparency. Hubstaff's ability to track time, measure activity level, and make screenshots of what employees are actually doing helped us achieve our business goals. ⭐⭐⭐⭐ Hubstaff Costumer
Arianna Maouna B. | Information Technology & Services
"IT Support Technology"
I like that Freshservice allows me to keep my day productive by letting me know what issues are out there and listing the importance of each. I also like the asset program that allows me to keep track of computers and technology in the field and when it was placed. The asset tracker gives me a very good indication of what is about to need updates based on the time and operating system installed. Also give my employer an approximate Idea where the most amount of help is needed for billing purposes and leave the IT staff with no place to focus more attention. I like the breakdown of technological items and the state in which they are letting me know what has been retired so I know to keep an eye on other systems of the same type. ⭐⭐⭐⭐⭐ Freshservice Costumer
Matthew t.
"EasyProjects has been so easy to use"
I like that every person on the team can communicate directly within the program, eliminating the need for long email chains. My favorite feature used to be the layout of the My Tasks page before it became one more task list. I wish I could see what other people said and what other members were on a project with me. I also like that you can customize the views in Activity Center. This makes checking the workload on a team very easy! I'll also say that I think it's cool that you offer online seminars to analyze new features. I have not been able to watch any of them, but one day I hope to catch up and see all the features I'm missing! ⭐⭐⭐⭐⭐ EasyProjects Customer
Sonia N. | Senior Graphic Designer
Font : Capterra/ G2Crowd
Some Questions About Project Management
Below you will see our FAQ section :
What is Project Management ?
Simplifying the Answer: Project management is basically an application of knowledge, skills, tools, and techniques to design activities to meet the requirements of a project. See more here.
What methodologies can I play with these tools ?
Certainly you can apply any project management methodology. Being the best known as: agile project management, scrum, kanban, XP, lean, scrumban, PRINCE2, waterfall and PMI's PMBOK.
What is Agile Project Management Software ?
Basically, agile project management is an iterative approach to project management, in contrast to traditional project management, also known as Waterfall, which is based on a linear, sequential approach. Agile focuses on product, flexibility, communications and the expertise of employees.
Is there a specific agile project management software in this list ?
For those looking for agile project management , your best choice may be: Wrike, Freshservice, TeamWork and AgileCRM.
Which of these offer IT project management ?
Yes : Freshservice, Wrike and Easyprojects.
Do these tools provide mobile applications ?
Probably almost all of this list has mobile apps for Android / IOS
Is there any project management software for Mac or Windows here ?
While some tools listed here are just online, Wrike, Hive, TeamWork and Hubstaff offer the best project management software for Mac, Windows and Linux.
For what type of business are these tools indicated ?
Probably for any kind of company. Below is a list to illustrate some :
Small business project management
Small, medium and large teams
Agile
For Mac
Nonprofits
Real Estate
Freelancers
Individuals
Students
Construction Companies
Interior Desiners
and certainly much more…
Is there a cheap project management software in this list ?
Maybe you're looking for the cheapest project software. Well, we can say that all these tools offer reasonable prices. What we indicate to do is choose the one that best suits your business model.
Is there a free trial for these apps ?
All software and apps shown here offer free trial. That can range from 14 to 30 days.
What Best Project Management Software Tool to Choose ?
This is probably a difficult question to answer. Because it depends a lot on what kind of business you have. Perhaps the most complete project management software is; Wrike, TeamWork, Freshservice and Hive. But that does not detract from the honors cited in this post. So the tip I give is: analyze prices, resources and of course what your business needs. In addition, all tools listed here offer free trial. In the same way, some of them even offer free accounts.
If you are a small business, everyone on the list can serve you very well. Well, this was then our post on the best project management software online. If you liked be sure to indicate this article to everyone who is looking for management tools. In addition, you can share on your social networks. Any doubts comment below !!!
Icons made by Flat Icons from www.flaticon.com
---
Another subjects